Mexican Mini Quiche
Prep Time: 10 min | Cook Time: 25 min | Servings: 24 | Calories: 33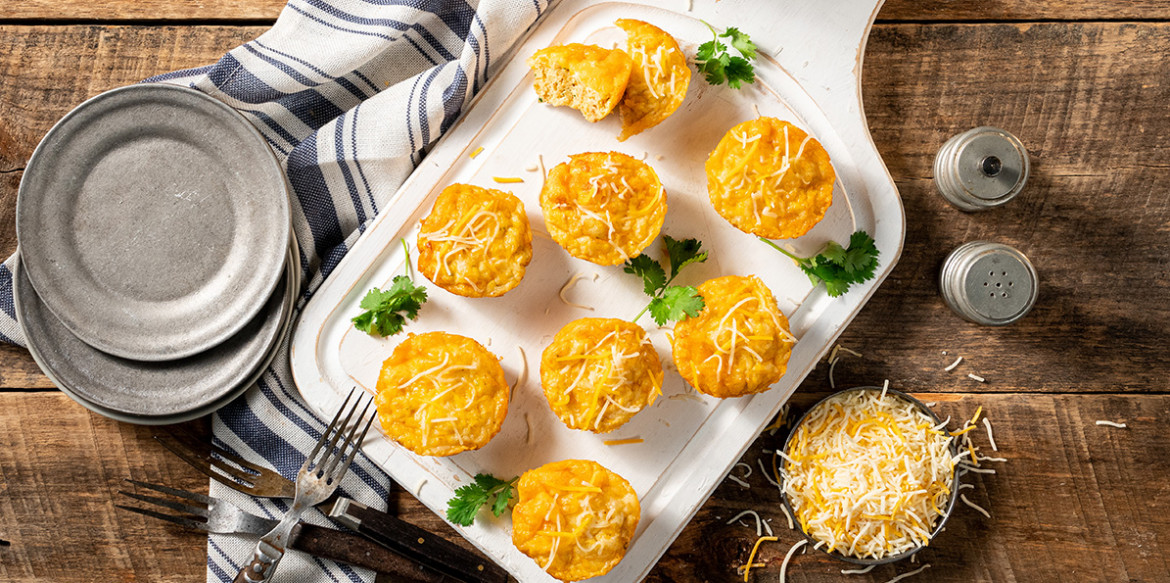 ---
This mini Mexican quiche is perfect for entertaining or for having a savory meal anytime. Enjoy fluffy eggs mixed with Sargento® Shredded 4 Cheese Mexican , chunky salsa as well as seasonings like cumin and some fresh cilantro.
Ingredients
1 cup Egg Beaters®
3/4 cup crushed seasoned croutons
1/3 cup chunky-style salsa
1/4 cup skim milk
1/4 tsp. cumin
1/4 tsp. garlic powder
1 tsp. dried cilantro (optional)
Directions
Combine cheese, Egg Beaters, croutons, salsa, milk, garlic powder, cumin and, if desired, cilantro in large bowl; mix until thoroughly combined.
Spray mini muffin pans with non-stick cooking spray. Fill each cup with quiche mixture; do not overfill. Bake in preheated 375°F oven 25 minutes or until set and lightly browned. Cool 5 minutes; remove from pan. Serve warm.
---