Wisconsin Cheddar Cheese Soup
Prep Time: 10 min | Cook Time: 15 min | Servings: 4 | Calories: 465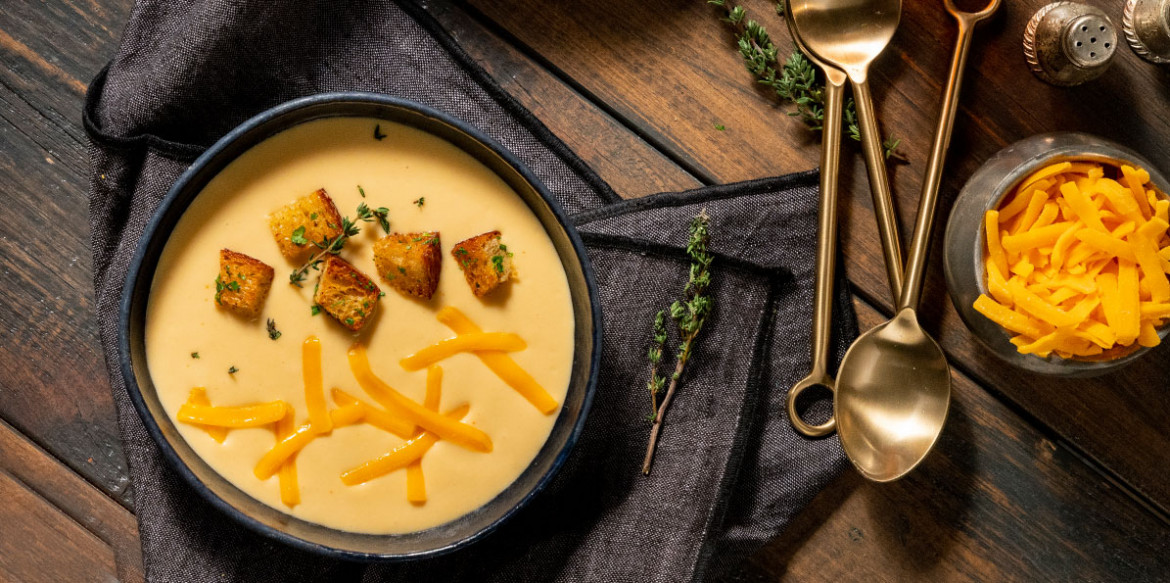 ---
Beer-cheese soup is a favorite in Wisconsin, a state that takes cheese very seriously. This recipe features the nice rich tang of Sargento® Sharp Cheddar Cheese. Croutons add a nice crunch to this creamy soup.
Ingredients
1/4 cup butter or margarine
1/4 cup all-purpose flour
2-1/2 cups milk
1 cup beer or water
2 tsp. Worcestershire sauce
1-1/2 tsp. dry mustard
1/2 tsp. salt
1/4 tsp. cayenne pepper
Garlic or herbed croutons (optional)
Directions
Melt butter in large saucepan over medium heat. Stir in flour until smooth; cook 1 minute, stirring constantly. Stir in milk, beer, Worcestershire sauce, mustard, salt and pepper. Heat to a boil, stirring frequently. Reduce heat; simmer 10 minutes, stirring frequently.
Stir in cheese until melted. Ladle soup into bowls. If desired, serve with croutons.
---