Tex-Mex Trail Mix
Prep Time: 5 min | Cook Time: | Servings: 8 | Calories: 285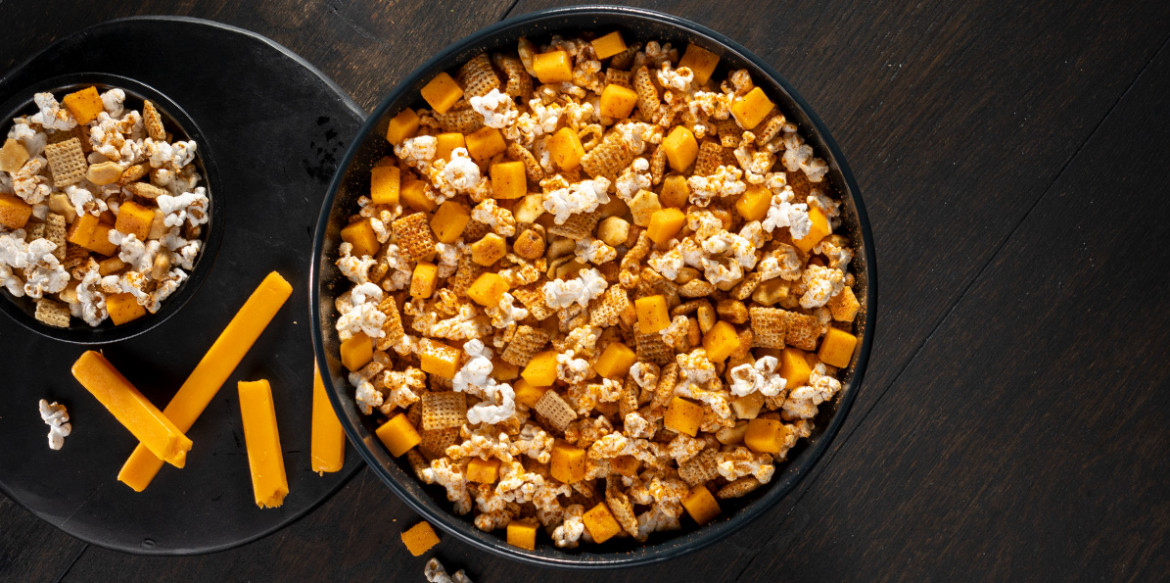 ---
Easy to mix and easy to bring into work: Tex-Mex Trail Mix is a spiced up, calcium-filled combo of popcorn, cereal and Colby-Jack Cheese. What isn't easy is putting it down.
Ingredients
3 cups popped plain popcorn
1 cup mini crackers
1-1/2 cups corn or rice cereal squares
1/2 cup corn nuts or soy nuts (optional)
Butter flavored nonstick cooking spray
1 tsp. Mexican or fajita seasoning
Directions
Arrange popcorn, crackers, cereal and corn nuts on a jelly roll pan. Coat with cooking spray and immediately sprinkle seasoning over mixture.
Transfer to a serving bowl and toss lightly.
Cut cheese snacks crosswise into thin slices; add to bowl and toss again. Serve immediately.
---