Seafood Nachos
Prep Time: 5 min | Cook Time: 12 min | Servings: 10 | Calories: 292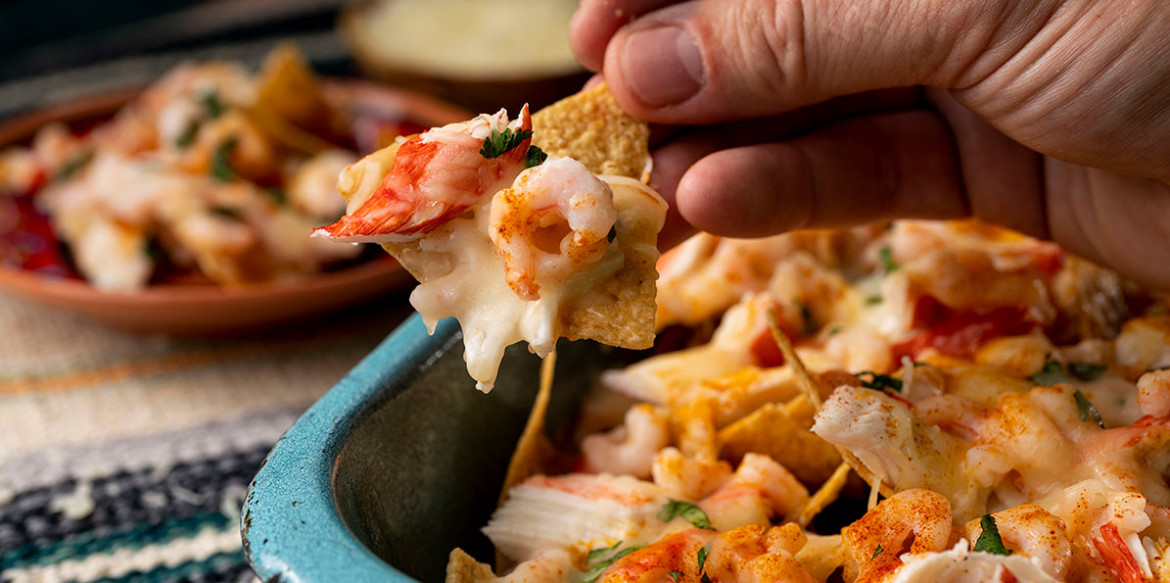 ---
Serve up a hot plate of crispy nachos that are crowned with small shrimp and lump crabmeat sprinkled with paprika and Sargento® Shredded Monterey Jack Cheese. This ideal melted texture packs tons of flavor on every tortilla chip.
Ingredients
1 bag (8 oz.) tortilla chips
2 cups (12 oz.) canned small shrimp
1 pkg. (8 oz.) immitation crabmeat or lump crabmeat, well-drained
1 tsp. paprika
Directions
Arrange tortilla chips on baking sheet. Top with shrimp, crabmeat, cheese and paprika.
Bake in preheated 375°F oven 14 minutes or until cheese is melted.
---