Prosciutto Melon Crostini on a Toasted Baguette
Prep Time: 10 min | Cook Time: 10 min | Servings: 4 | Calories: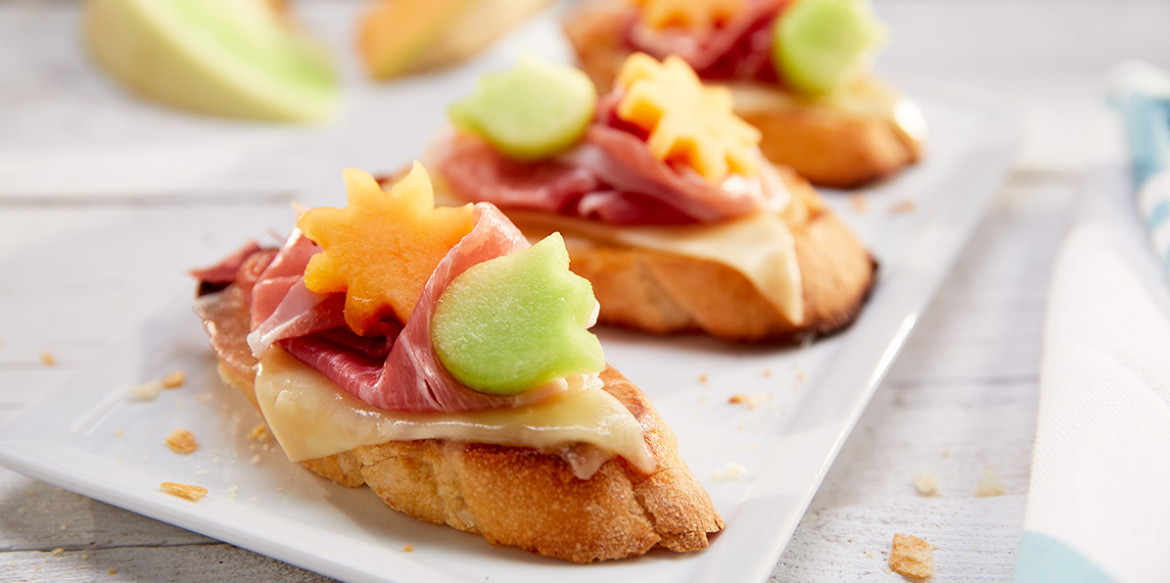 ---
A lovely appetizer for a summery gathering, these pretty little bites have honey dew and cantaloupe and prosciutto atop toasted cheesy baguette slices. It's the perfect combination of flavors and textures.
Ingredients
8 ea. Baguette slices (1/2" thick), toasted
8 slices Prosciutto ham
2 slices Honey dew melon, cut into shapes (flowers, circles, or squares)
2 slices Cantaloupe melon, cut into shapes (flowers, circles or squares)
Small basil leaves for garnish, optional
Directions
Place baguette slices on a baking sheet. Place a halved piece of cheese on each toasted slice.
Warm baguette slices in a 275 degree oven for 5-7 minutes or until cheese is melted.
Remove tray from oven, top each with 1 slice of folded prosciutto and 1 piece of melon. Garnish with a basil leaf and serve.
---