Muffaletta Salad with Shredded 6 Cheese Italian Recipe
Prep Time: | Cook Time: | Servings: 4 | Calories: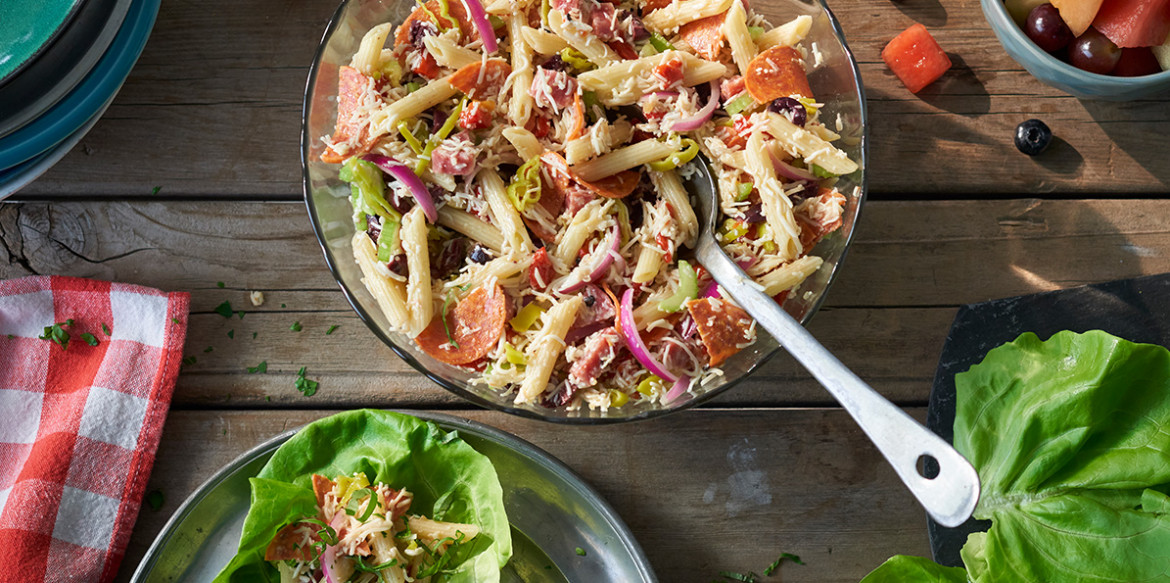 ---
Roasted red pepper, fresh bibb lettuce, pepperoni slices and Sargento® 6 Cheese Italian make for a refreshing salad that is prefect for summer gatherings or a picnic at the park!
Ingredients
2 cups Penne pasta, cooked and rinsed
1/2 cup Italian dressing
1/2 cup Salami, diced
1/2 cup Peperoni slices, quartered
1/2 cup Celery, thinly sliced
1/2 cup Olives (nicoise, green, kalamata or cured)
1/2 cup Red onion, cut into strips
1/2 cup Pepperocini, sliced
1/2 cup Roasted red pepper, chopped
2 tbsp Basil, cut into strips
1 tbsp Parsley, chopped
Bibb lettuce leaves, washed
Directions
In a large bowl, add all ingredients and toss well to combine.
TO SERVE: Transfer mixture to a serving bowl. Spoon mixture into bibb lettuce leaves. Enjoy.
---