Keto-friendly Sandwiches
Prep Time: 15 MIN | Cook Time: 0 MIN | Servings: | Calories: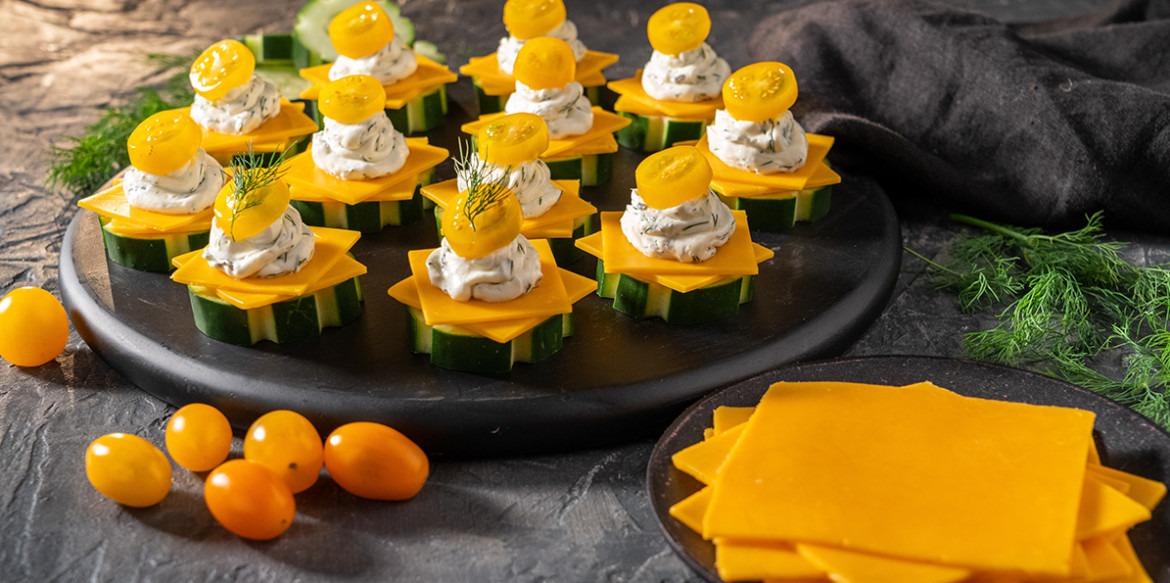 ---
Ingredients
1 cucumber, cut into 1/2" thick slices
1 cup cream cheese, softened
1 Tbsp. fresh dill, chopped
½ tsp. seasoned salt
4 yellow grape tomatoes, cut into slices
12 sprigs dill
Directions
In a medium bowl, combine cream cheese, dill and salt. Blend with a hand blender until whipped and soft. Transfer mixture to a quart sized resealable plastic bag. Remove as much air as possible, then seal bag. Cut a ½" corner from the bottom of the bag.
Place cucumber slices on a large serving tray. Place 2 quarter slices of cheese on each cucumber slice. Pipe about 1 tablespoon of cream cheese mixture over cheese. Place a slice of tomato over cream cheese mixture. Garnish with a sprig of dill. Serve.
Note: If desired, you can eliminate the tomato slice or replace it with other toppings.
---