Grilled Cheese Quick Bread Recipe
Prep Time: 15 min | Cook Time: 45 min | Servings: 12 | Calories: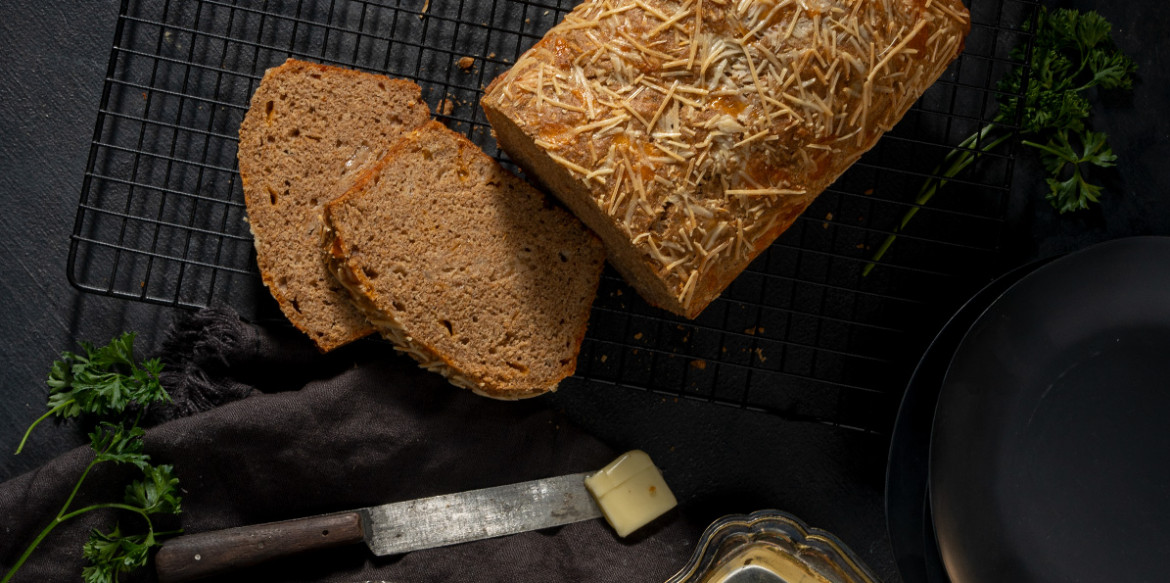 ---
Nothing beats the smell of homemade bread baking in the oven. When you add some Sargento® Shredded 4 State Cheddar® Cheese into the recipe along with savory flavors like paprika, mustard powder and freshly chopped parsley, you've got something amazing ready to serve up for everyone at the table.
Ingredients
3 cups whole wheat flour
1 Tbsp. baking powder
1 tsp. baking soda
¼ tsp. cayenne pepper
¼ tsp. black pepper
½ tsp. paprika
1 tsp. mustard powder
1 tsp. salt
1-¼ cups buttermilk
4 Tbsp. melted butter
1 egg
½ cup mayonnaise
1-2 dashes of Worcestershire sauce
1 tsp. dried or 1 Tbsp. fresh parsley (optional)
Directions
Preheat oven to 350°F. Lightly grease 5x9-inch loaf pan.
In bowl of stand mixer, combine flour, baking powder, baking soda, cayenne pepper, black pepper, paprika, mustard powder and salt. Stir to combine.
In separate medium bowl, whisk together buttermilk, butter, egg, mayonnaise, and Worcestershire sauce until smooth. Pour liquid mixture on top of dry ingredients and mix until just combined. Gently fold Cheddar cheese into dough. It will be thick.
Spread batter in loaf pan and even out the top with rubber spatula. Sprinkle Parmesan cheese and parsley on top if desired.
Bake on middle rack 45-50 minutes, or until toothpick inserted into center of loaf comes out clean. Remove from oven and let rest in loaf pan for about five minutes, then invert the loaf on wire rack and let cool about 15-20 minutes more before slicing.
---