Greek Bread
Prep Time: 10 min | Cook Time: 15 min | Servings: 12 | Calories: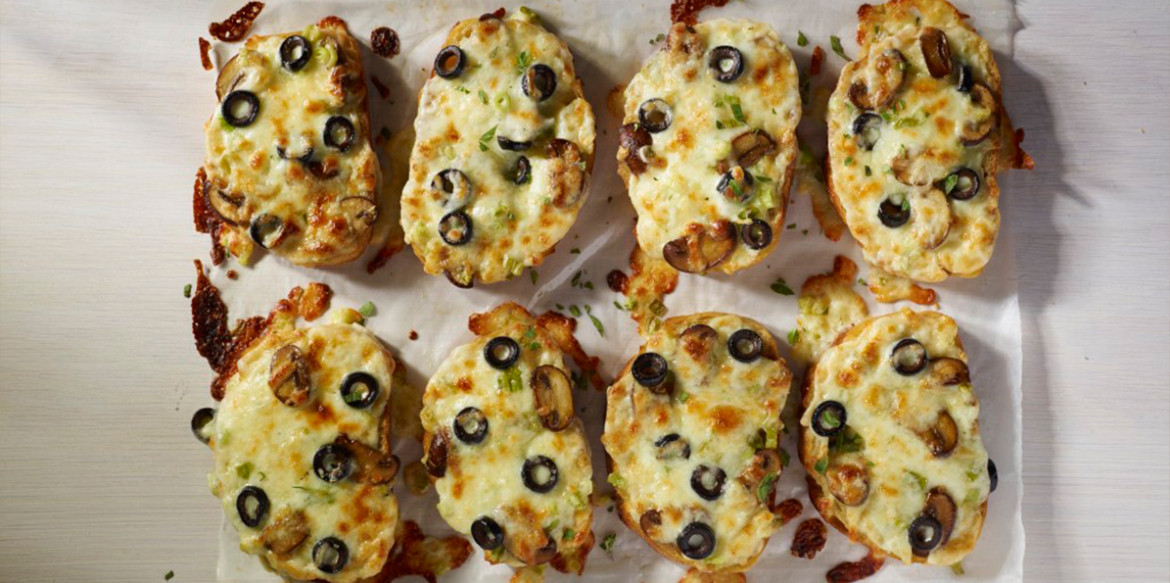 ---
This Greek bread is super tasty and goes great with a main course or served as an appetizer at your next dinner party. A mixture of green onions, mushrooms and Sargento® Shredded Mozzarella - Traditional Cut is whipped up and used as a spread on top of some slices of French bread and baked until golden and crispy.
Ingredients
2 loaves French bread
4 cups (16 oz.) Sargento® Shredded Mozzarella - Traditional Cut
1/2 cup butter, melted
1/2 cup mayonnaise
1 cup chopped green onions
1-2 tsp. garlic powder
2 small cans (4 oz. each) sliced mushrooms, drained
1 small can (2 oz.) black olives (optional)
Directions
Preheat oven to 350°F. Cut bread in 1-inch thick slices. Arrange on baking sheet.
In medium bowl, mix cheese, butter, mayonnaise, green onions and sliced mushrooms. Season to taste with garlic powder. Spread mixture on bread. Top with black olives, if desired.
Bake 10 to 15 minutes, until cheese is bubbly, but not overly browned.
Serve with soup, salad or pasta.
---