Four Cheese Roasted Vegetables Recipe
Prep Time: 15 min | Cook Time: 40 min | Servings: 6 | Calories: 202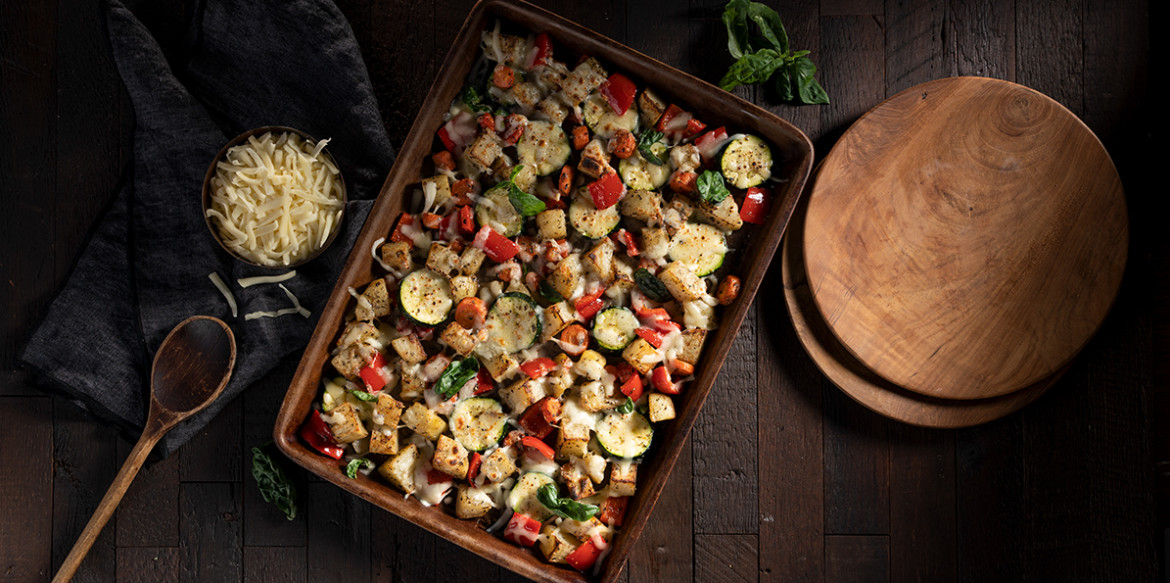 ---
This dish is full of tender chopped potatoes, peppers, zucchini and carrots drizzled with olive oil and sprinkled with classic Italian seasoning. A layer of melted Sargento® Shredded Reduced Fat 4 Cheese Italian on top gives this side dish the right amount of gooey texture and smooth flavor.
Ingredients
2 russet potatoes, peeled and cut into 1-inch pieces
2 carrots, pared and cut into 1/2-inch slices
1 Tbsp. olive oil
1 tsp. dried basil
1 tsp. dried oregano
1/4 tsp. salt
1/4 tsp. black pepper
1 large zucchini, cut into 1/2-inch pieces
1 large red bell pepper, cut into 1-inch pieces
2 cloves garlic, minced
Fresh basil sprigs (optional)
Directions
Place potatoes and carrots in greased 13x9-inch baking dish. Drizzle with oil. Sprinkle with basil, oregano, salt and pepper. Toss lightly to coat.
Bake in preheated 425°F oven 20 minutes. Stir in zucchini, bell pepper and garlic. Return to oven. Bake 20 minutes or until vegetables are tender.
Sprinkle vegetables with cheese. Return to oven 2 minutes or just until cheese melts. Garnish with basil, if desired.
---