Double Cheese & Potato Mash Recipe
Prep Time: | Cook Time: 25 | Servings: | Calories: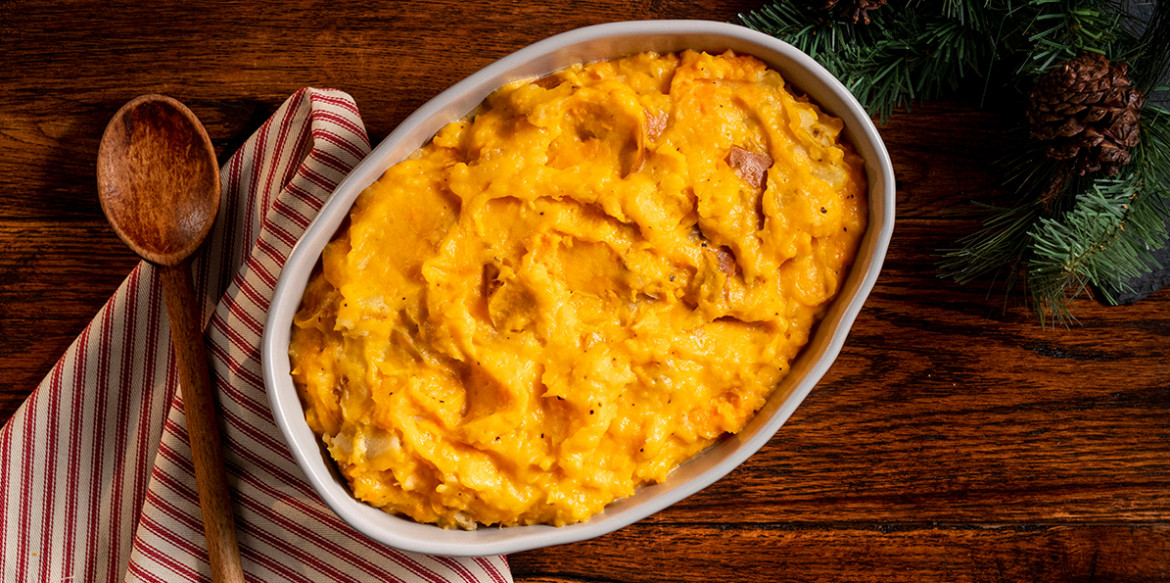 ---
Making mashed potatoes can sometimes be a challenge. However, with this easy, cheesy recipe, the only challenge is being the first one to go back for a second helping.
Ingredients
1 ½ lbs. Yukon gold potatoes, cut into 1 ½ inch piece
1 lb. Sweet potatoes, cut into 1 ½ inch pieces
2 cups Chicken broth
1 tsp. Kosher salt
½ tsp. Pepper
1/3 cup Heavy cream
Directions
In a large saucepan, add potatoes and next 2 ingredients. Simmer over medium-low heat for about 20 minutes or until potatoes break apart when a fork is inserted into the center. Drain all but ¼ cup of liquid from saucepan and return pan to heat.
Add cream, salt and pepper to pan. Lightly mash potatoes with a potato masher or the back of a fork until creamy but some larger pieces are still visible. Fold in all but ½ cup of cheese.
Spoon mixture into a serving dish. Sprinkle with remaining cheese and serve or keep warm until ready to eat.
---