Cheesy Stuffed Mushrooms Recipe
Prep Time: 35 min | Cook Time: 15 min | Servings: 6 | Calories: 124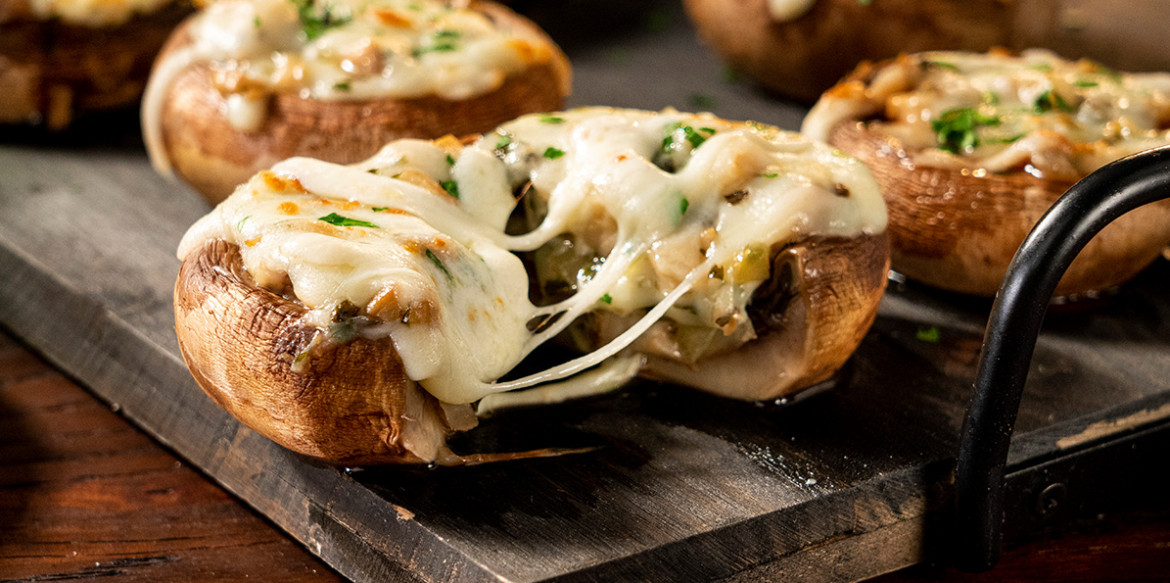 ---
This delicious appetizer will please everyone on your guest list and make a classic addition to every party menu. Sargento® Mozzarella is added to chopped, cooked mushroom stems to create a savory, cheesy filling.
Ingredients
12 large fresh mushrooms
1/2 cup finely chopped onion
1 Tbsp. olive oil
1 Tbsp. minced fresh parsley
1/2 tsp. dried basil
1/3 cup dry white wine
1 cup (4 oz.) Sargento® Shredded Mozzarella
Directions
Remove stems from mushrooms; set caps aside. Coarsely chop stems
Cook chopped mushroom stems and onions in oil in large skillet over medium-low heat 5 minutes or until tender. Stir in parsley, basil and wine. Simmer 10 minutes or until wine is absorbed; remove from heat; cool 5 minutes.
Stir in cheese. Fill mushroom caps with cheese mixture and place in 8x8-inch baking pan. Bake in preheated 350°F oven 15 minutes or until filling is hot and cheese is melted.
---