Cheesy Italian Meatballs Recipe
Prep Time: 5 Min | Cook Time: 20 Min | Servings: | Calories: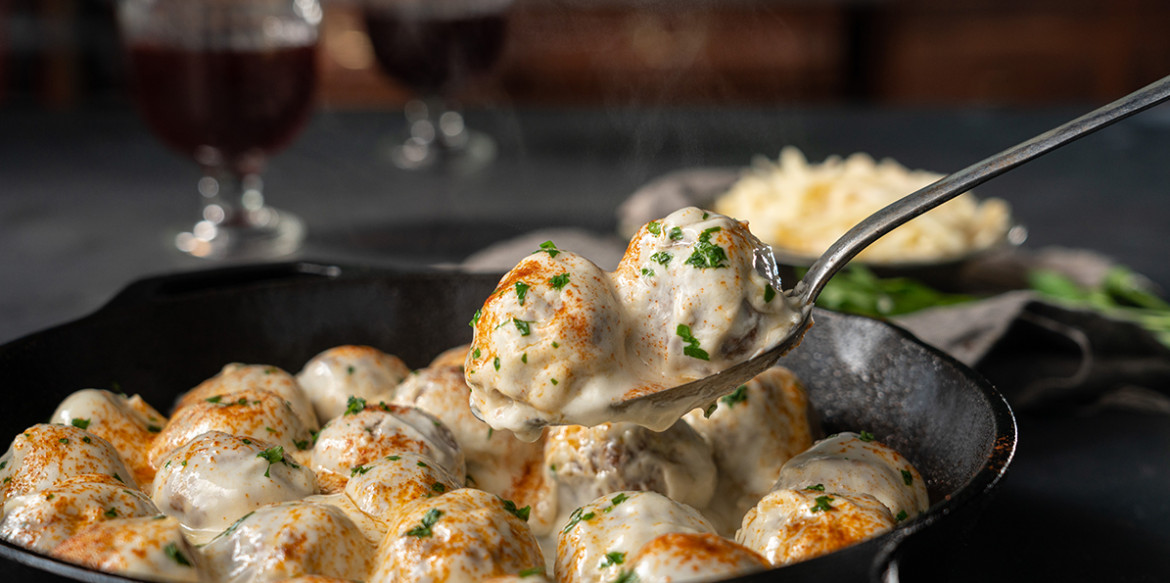 ---
Savory Italian meatballs are delicious on their own. However, toss them in a cheesy sauce made with Sargento® Reserve Series™ Aged Italian Blend and you have an entirely different kind of fabulous. These cheesy meatballs are a quick and easy appetizer for your next celebration.
Ingredients
24 ea. Frozen Italian meatballs, thawed
4 ozs. Cream cheese, softened
1 cup Milk
1 ½ cups Sargento Aged Italian Blend Cheese
1 tsp. Cornstarch
1 tsp. Chopped parsley
1/8 tsp. Paprika, optional
Directions
Place meatballs in a casserole dish or air fryer basket and bake for 10 minutes to heat through.
Meanwhile, in a large skillet, combine cream cheese, and milk. Simmer, while stirring for 4-5 minutes over medium low heat until melted and smooth.
In a small bowl, combine cheese and cornstarch. Toss to coat cheese. Stir into cream cheese and milk mixture. Simmer until smooth and cheese has melted completely.
Add heated meatballs to sauce and stir to coat completely. Serve topped with chopped parsley and paprika.
---