Cheesy Chili Burgers Recipe
Prep Time: 10 Min | Cook Time: 15 Min | Servings: | Calories: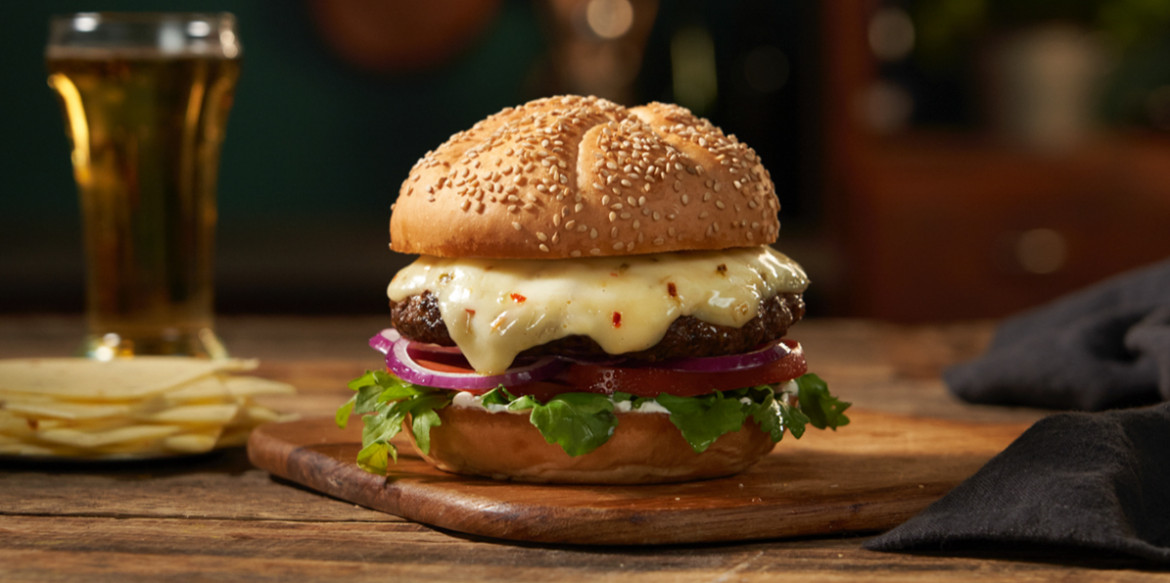 ---
This burger recipe combines all the flavors of chili including the toppings, and Sargento® Creamery Pepper Jack Cheese Slices
Ingredients
1 ½ lbs. Ground chuck
1 envelope Chili seasoning mix(1.25 ozs.)
4 ea. Kaiser buns, split
2 Tbsp. Butter, softened
¼ cup Sour cream
1 small Red onion, thinly sliced
2 med. Tomatoes, thinly sliced
1 ½ cups Corn chips
1 cup lettuce, shredded
Directions
Pre-heat grill to medium heat. In a medium bowl, combine ground chuck and chili seasoning. Work seasoning into meat with hands until well blended. Form mixture into 4 equal patties and let rest at room temperature while preparing buns and toppings.
For buns, brush each cut side with butter, and grill over low heat until golden brown. Transfer to a platter.
Spread 1 tablespoon of sour cream onto the bottom of each bun. Place shredded lettuce, onion slices, and tomato slices over sour cream.
Grill burgers over medium heat for 4-5 minutes per side or until cooked to desired doneness. Place 3 slices of cheese on each burger the last 2 minutes of cooking. Remove from grill and let rest for 5 minutes.
Place cheeseburgers on top of tomatoes, then top with corn chips and the bun top. Serve.
---