Cheese Bombs
Prep Time: 5 Min | Cook Time: 12 Min | Servings: | Calories: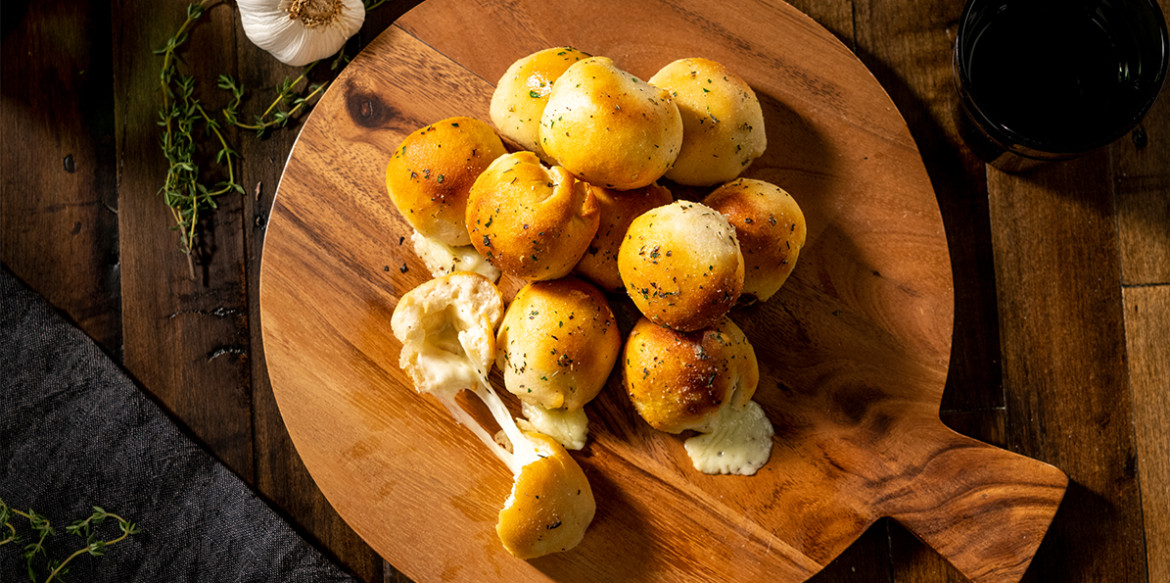 ---
Ingredients
1 (16oz) container of refrigerated biscuit dough
1 package String cheese, cut into cubes
4 Tbsp. melted butter
1 tsp. garlic powder
1 tsp. Italian seasoning
Salt to taste
Directions
Preheat your oven to 400 degrees and line a baking sheet with parchment paper.
Separate the biscuits and top each one with a cheese cube. Wrap the dough around the cheese and make a seal using your fingers to press and pinch the dough together. 
Place each cheese stuffed dough ball seal side down onto your baking sheet; bake 10-12 minutes or until the dough turns golden brown. 
Meanwhile, melt the butter and stir in the garlic powder, Italian seasoning and salt.
As soon as the biscuits emerge from the oven, generously brush each one with the butter mixture and serve.
---