Cheddar Cornbread Recipe
Prep Time: 15 min | Cook Time: 50 min | Servings: 8 | Calories: 567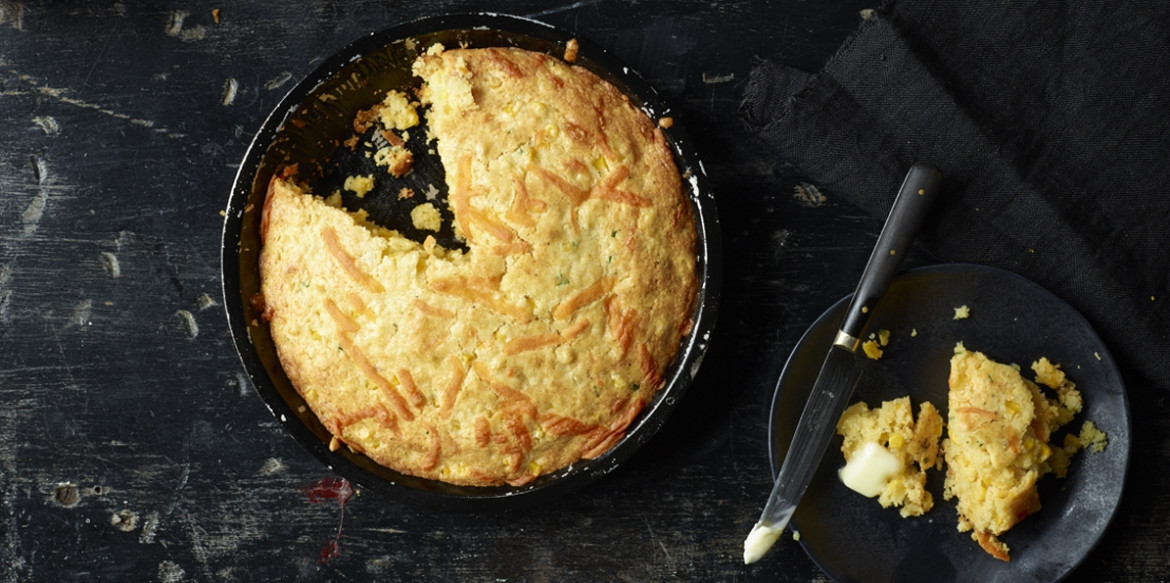 ---
Our Cheddary cornbread recipe is simple and turns out perfectly cheesy and authentic results every time. With added fresh chives, whole pieces of corn and Sargento® Shredded Sharp Cheddar Cheese - Traditional Cut added to the mix, everyone who has a taste of this delicious cornbread creation will fall in love with it.
Ingredients
1/2 cup flour
1/2 cup cornmeal
2 tsp. baking powder
1/8 tsp. salt
1/8 tsp. pepper
1-1/2 Tbsp. chopped fresh chives
2 eggs, beaten
1 cup sweetened condensed milk
1 can (15-1/4 oz.) whole kernel corn, drained
Directions
Combine flour, cornmeal and baking powder in large bowl. Add salt, pepper, chives, cheese, eggs, milk and corn; mix well.
Pour mixture into greased 2-quart baking dish; cover. Bake in preheated 350°F oven 45 minutes. Uncover; bake an additional 5 minutes or until brown. TIP: Could also bake in a corn cob shaped bread pan.
---