Baked Pizza Roll-Ups
Prep Time: 10 min | Cook Time: 15 min | Servings: 8 | Calories: 111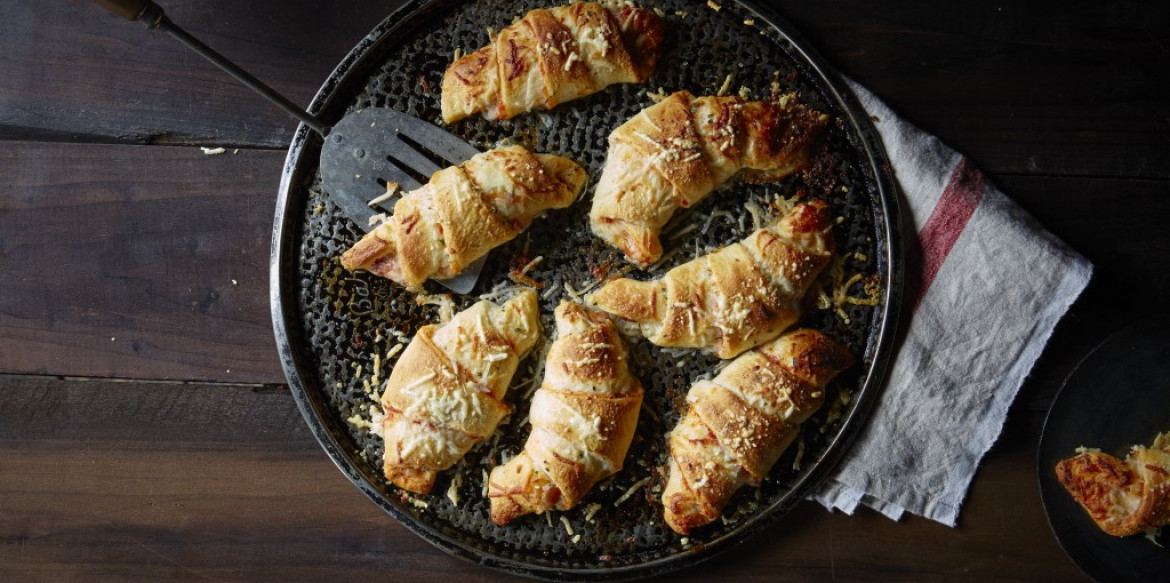 ---
These homemade pizza roll-ups are delicious and bursting at the seams with wholesome ingredients. Using crescent roll dough to ensure our creations are the right amount of buttery and flaky, we get our layer of zesty pizza sauce and Sargento® Shredded 6 Cheese Italian for optimal melted cheesiness.
Directions
Separate crescent rolls into triangles. Spread thin layer of pizza sauce evenly over each triangle; top with shredded Italian cheese and Italian seasoning. Roll up each crescent triangle, starting at wide end; place on baking sheet coated with non-stick cooking spray. Sprinkle Parmesan cheese over top of each pizza roll-up.
Bake in preheated 375°F oven 15 minutes or until golden brown.
---