Apple Cheddar Muffins Recipe
Prep Time: 15 min | Cook Time: 22 min | Servings: 12 | Calories: 158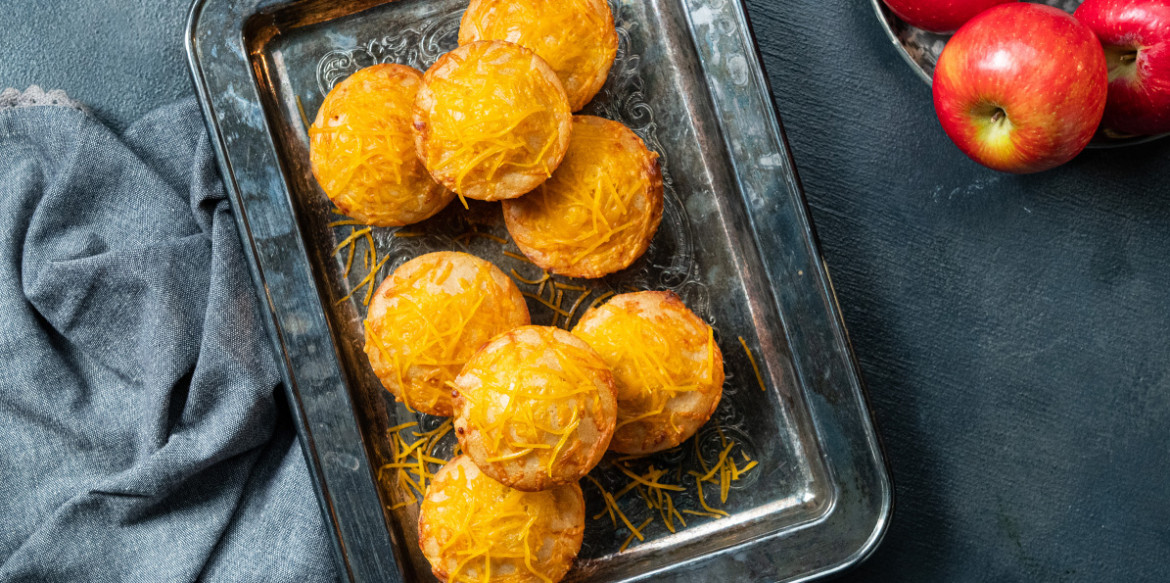 ---
Using a combination of ingredients including applesauce and Sargento® Shredded Sharp Cheddar Cheese - Fine Cut, you will achieve perfect moistness within these cute little baked morsels. Unlike muffins that keep all of their flavors on their tops, you can bite into these and taste the wonderfully cheesy and sweet notes down to the last bite.
Ingredients
1 egg, lightly beaten
1/2 cup milk
1/4 cup vegetable oil
1 cup applesauce
1/4 cup sugar
1-1/2 cups all-purpose flour
2 tsp. baking powder
1/2 tsp. salt
1/2 tsp. cinnamon
Directions
Combine egg, milk, oil, applesauce and sugar in large bowl. Sift flour, baking powder, salt and cinnamon together; add all at once with cheese to egg mixture. Stir only until flour mixture is moistened (batter will be lumpy).
Divide batter evenly among 12 greased muffin tins (cups will only be 2/3 full). Bake in preheated 400°F oven 22 minutes. Let cool in muffin pan 5 minutes. Run knife around edges of each muffin; turn out onto rack to cool.
---