Anytime Fruit Salad
Prep Time: 25 min | Cook Time: | Servings: 6 | Calories: 251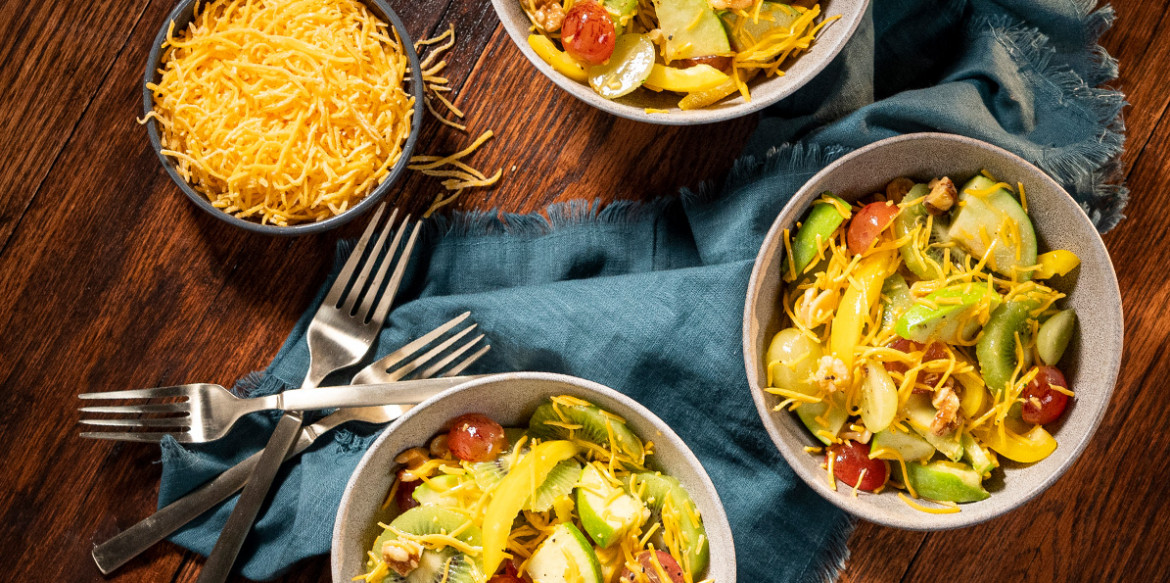 ---
Add some fun to an otherwise typical fruit salad recipe with yellow bell peppers, walnuts, vegetable oil, and mild cheddar cheese.
Ingredients
1/4 cup vegetable oil
2 Tbsp. fresh lime or lemon juice
2 tsp. sugar
1/4 tsp. pepper
1/4 tsp. hot pepper sauce
1 tart apple, cut into thin wedges and halved
1/2 yellow bell pepper, cut into slices and halved
3 kiwi, peeled and sliced
1/2 cup each halved seedless red and green grapes
1/2 cup (2 oz.) coarsely chopped walnuts
Lettuce
Directions
Blend oil, lime juice, sugar, pepper and pepper sauce in small bowl; set aside.
Combine apple, bell pepper, kiwi, grapes and walnuts in large bowl. Add lime dressing; toss. Refrigerate 30 minutes. Toss with cheese. Serve on lettuce-lined salad plates.
---