Air Fryer Mozzarella Sticks Recipe
Prep Time: 20 Min | Cook Time: 10 MIn | Servings: | Calories: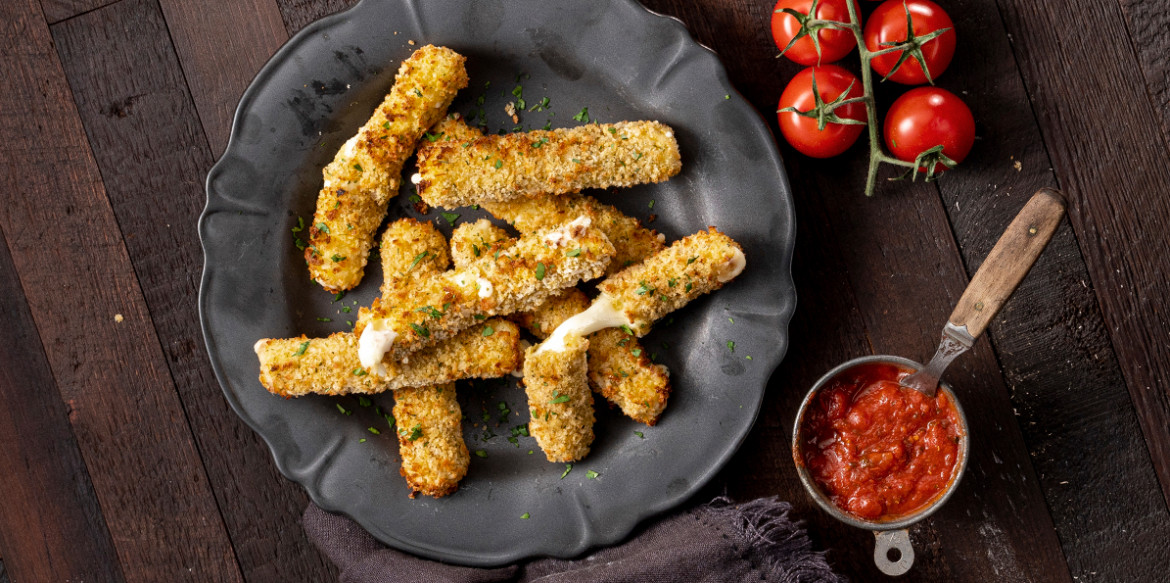 ---
Who doesn't love a cheesy, crunchy mozzarella stick dipped in zesty marinara sauce? These breaded beauties are made with Sargento® String Cheese and only 3 other ingredients in less than 30 minutes.
Ingredients
2 lg Eggs, beaten
1/2 cup Flour
1 cup Italian seasoned breadcrumbs
1/2 cup Prepared marinara sauce
8 ea. Sargento® String Cheese
Directions
Setup your breading station by putting the eggs, flour and breadcrumbs each into a shallow pan or dish.
Place all of the cheese sticks into the beaten egg and roll them around until completely coated with egg.
Transfer the sticks to the pan of flour and roll them around until completely coated with flour. Transfer them back to the egg, then the breadcrumbs, then egg again and breadcrumbs for a second time. 
Transfer breaded sticks to an air fryer basket. Air fry at 375 degrees for 7 minutes.  Turn cheese sticks over and air fry for another 3-7 minutes or until golden brown and cheese starts to melt out of sticks.  Transfer cheese sticks to a plate and serve with a side of warm marinara sauce for dipping.
---