Articles
Gourmet Grilled Cheese Explored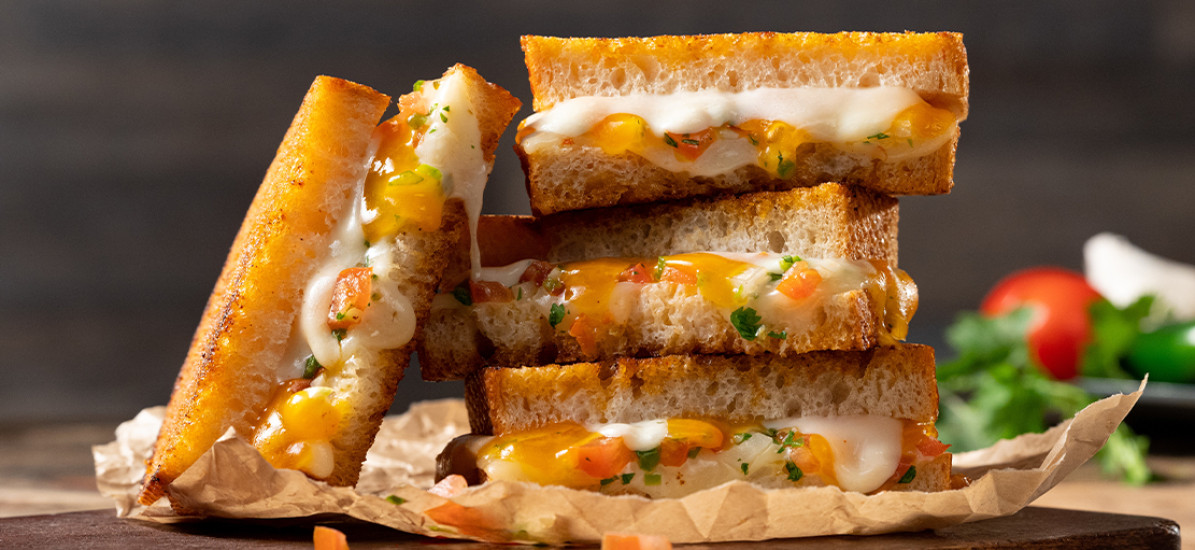 National Grilled Cheese Month is here, which means it's the perfect time to indulge your tastebuds by transforming this classic sandwich into a gourmet sensation with Sargento® Real, Natural Cheese. So read on to discover delicious ways to take this legendary favorite from everyday to exceptional!
Think inside (and outside) the bread
We all know and enjoy a classic grilled cheese for its ooey, gooey inside, buttery, crispy outside and, of course, its nostalgic, brings-you-back-to-childhood charm and simplistic ease – it's literally *three* ingredients!

But there's so much more you can do with this beloved comfort food, so push your creative limits by experimenting with ways to step up that melty middle! Try a unique combo of fillings, like crisp pears and sharp Sargento® Sliced Sharp Natural Cheddar Cheese, or bulk up your handheld with your favorite protein – think premium deli meats or salty bacon. Add an unexpected surprise of texture with tangy pickles, smooth avocado and chips or pretzels. Yum, right?
Don't forget about the outside, either. Sprinkle on a dash of parmesan, give the bread a pat of butter or add thin layer of mayo to make it extra crispy and melty. Our Kicked-up Grilled Cheese is brushed with a chipotle-lime-mayo and filled with Sargento® Pepper Jack, giving it a welcome twist of zest and heat!
If you have a hankering for more...
Visit our dedicated grilled cheese recipes on our website for a wide assortment of yummy recipes to help you decide which culinary masterpiece to try first.