Articles
Get Fired Up for Outdoor Cooking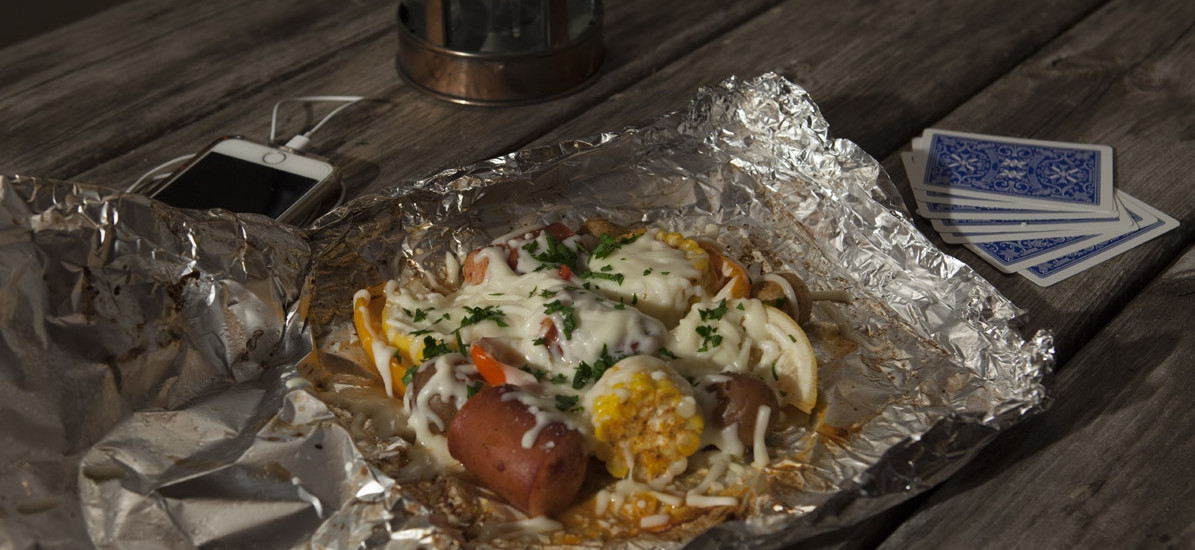 Whether we're cozied up around a crackling campfire with family or enjoying the backyard fire pit with good friends, there are so many reasons we love to cook outdoors. Here are the top four:
Think Outside the Kitchen – Cooking outside is a welcome change of pace from our regular meal routines and offers its own set of fun challenges (and usually less pots and pans to clean up).
Fun in the Sun or Under the Stars – There's just something relaxing, festive and adventurous about cooking and dining out of doors, which makes it ideal for social gatherings and parties.
Kindle a New Passion – Cooking over a fire allows us to get a little creative with recipes and ingredients to enjoy all our favorites in a whole new way.
It's All About that Taste – Nothing compares to the unique flavors and tantalizing aromas of cooking over an open fire, especially, we might add, when the enticing taste of melted Sargento cheese comes into play.
One of the best things about cooking with Sargento is that packages of our sliced, shredded and cubed cheese can be tossed in the cooler to have on hand not only for convenient snacks, but for almost any outdoor cooking recipe.

You'll probably agree that outdoor dining experiences are often the meals we remember most fondly. So, as we enter these dog days of summer, get out there, stoke up a fire, and enjoy making some delicious memories of your own.

Try These Outdoor Cooking Recipes.
Over a backyard barbecue or campfire coals, what could be easier than cooking a meal in foil? You add the ingredients, place the packet in the coals to cook, and voila! A hot, steamy, flavorful meal. Best of all, you just throw away the "pan." For open-fire cooking, you'll want to use heavy-duty foil, spray the inside of the foil with cooking spray, and be sure to place meat on the bottom as it takes the longest to cook. Also, open the packets carefully — they're full of hot steam! Some quick online research will show you how to either make flat packs or tent packs, depending on what you're cooking. Try this Carolina Coast Dinner recipe to recreate a seafood boil in a foil pack. Other tasty recipes include the Bunch of Yum Breakfast Bowl and the Hawaiian Chicken & Rice Bowls.
From snacks to casseroles to desserts, an outdoor Dutch oven can make any meal easy and because it's outdoors, everything just seems to taste better. For cooking over an open fire, you'll want a camp-style Dutch oven, which has three short legs, a flat lid with a lip (to hold coals) and a loop handle to allow lifting the oven off the fire with a hook. Here's a crowd-pleasing recipe to try on your next outdoor adventure: a fresh, hot pizza laden with delicious gooey Sargento cheese.

Dutch Oven Pizza Recipe
Ingredients:
Vegetable oil
Tube of pre-made pizza crust
Bottle of pizza sauce
Garlic powder (or minced garlic)
Salt and pepper to taste
Sliced onions
Pepperoni slices
Sargento shredded cheese (Mozzarella, Parmesan, or 8 Cheese)
Directions:
Prepare your fire using either charcoal coals or wood. Pour a few tablespoons of vegetable oil in cold Dutch oven, spreading it around the bottom and sides. Remove the pizza dough from the tube and split it in half. Spread half of the dough in the bottom of the Dutch oven, saving the other half for a second pizza. Spread the tomato sauce over the pizza dough and sprinkle with garlic powder, salt, and pepper. Add onions and pepperoni. Add additional toppings if you desire. Place the oven on hot coals, cover and place hot coals on the lid. Bake for approximately 10 minutes or until done. After the dough is baked, remove the lid and sprinkle the cheese over the top of the hot pizza. Place lid back on the oven and let the cheese melt. Additional coals placed on the lid will make the cheese melt faster. When cheese is melted, remove the oven from the coals.

Did you know you can cook breakfast recipes, dinner entrees and even desserts using your cast iron skillet on campfire coals or on the grill? Using a skillet offers an easy option for cooking on an open fire, but it requires hand protection, so make sure you have a good thick oven mitt handy as well as long-handled kitchen utensils. Other than that, it's such a simple, convenient way to prepare an entire entrée in one pan. For your next outdoor meal, whip up this simple Breakfast Skillet recipe to get your troops off to a good start or as a delicious brunch with company on the patio.