Campfire Nachos Recipe
Prep Time: 5 Min | Cook Time: 15 Min | Servings: 12 | Calories: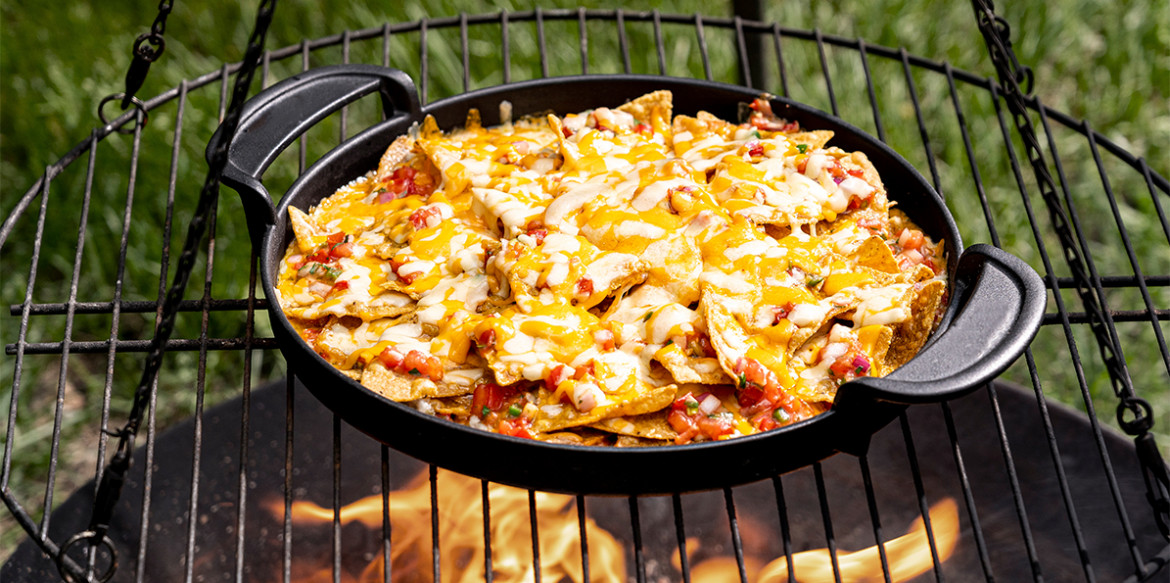 ---
Cooking over a fire when camping is one of those memories you or your kids will never forget. These campfire nachos are simple, delicious and super cheesy thanks to Sargento® Creamery Shredded 3 Cheese Mexican. Dress them up with guacamole, sour cream, or cilantro.
Ingredients
1 bag Corn tortilla chips
1 1/2 cups Pre-made salsa
Directions
Spoon ¾ cup of salsa into bottom of a large cast iron skillet or griddle.  Spread half of a bag of the corn tortilla chips over salsa. 
Sprinkle 1 bag of cheese over tortilla chips. Place remaining tortilla chips over cheese.  Spoon remaining salsa over chips.  Sprinkle remaining bag of cheese over salsa.
Place skillet or griddle 8-12 inches over hot coals or camp fire. Cook for 10-15 minutes or until cheese has completely melted.  Remove skillet from fire with an oven mit.  Serve with assorted toppings such as guacamole, sour cream, jalapeno slices or cilantro.
---