Cheese Dipped Veggies
Prep Time: 10 min | Cook Time: | Servings: 4 | Calories: 634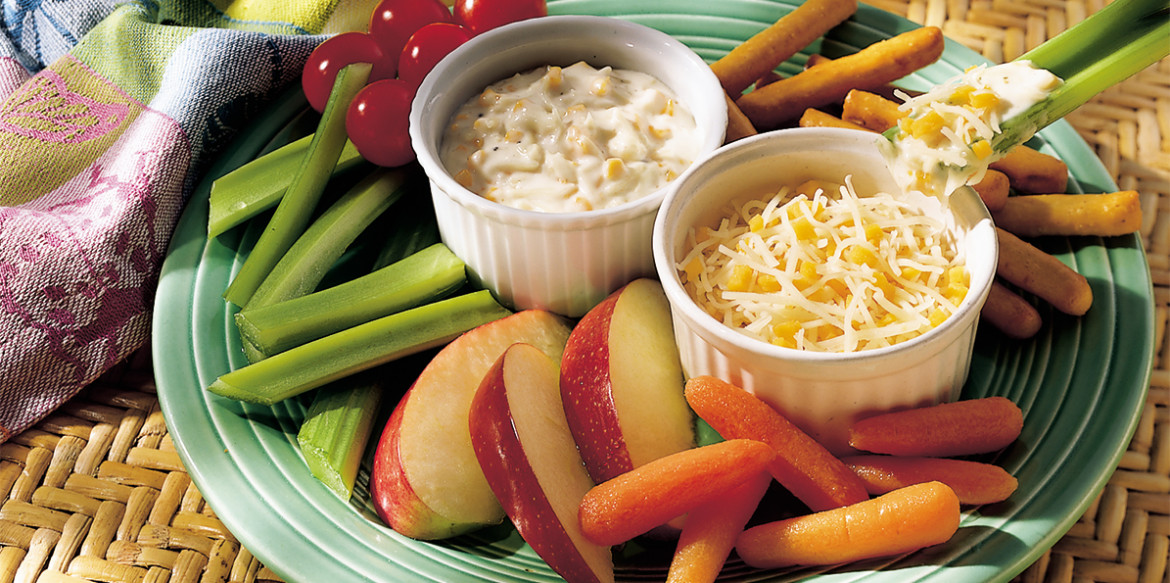 ---
An ideal after-school or evening snack, this cheese dip and topping combo is delicious with both fruit and vegetables. Carrots, celery, cherry tomatoes and apples are recommended, but you can use whatever strikes your fancy.
Ingredients
1/2 cup Ranch, French or Thousand Island salad dressing
Paprika (optional)
8 baby carrots
8 celery sticks
8 bread sticks
8 cherry tomatoes
8 apple wedges
Directions
Combine 1/2 cup cheese and salad dressing. Transfer to four custard cups; sprinkle with paprika, if desired. Divide remaining 1 cup cheese among four more custard cups.
Place dressing mixture and cheese in center of each plate. Arrange carrots, celery, bread sticks, tomatoes and apples attractively on plates. Dip each item first in dressing mixture, then into cheese.
---