Cheesy Chicken Bacon & Potato Casserole
Prep Time: 5 MIN | Cook Time: 1 HR | Servings: 8 | Calories: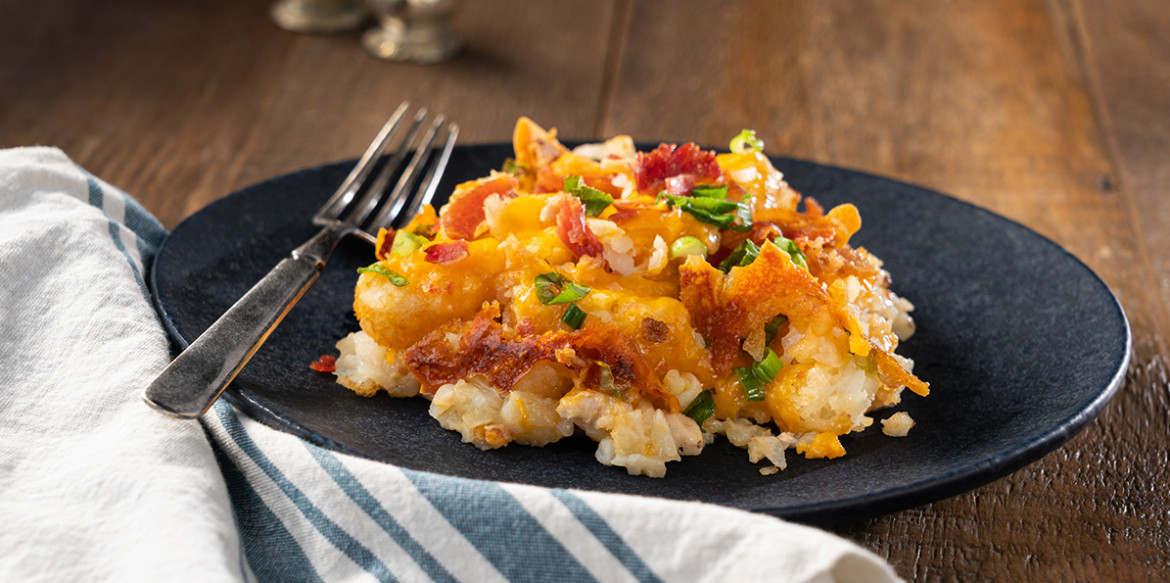 ---
Sargento® Mild Cheddar Shreds, bacon and hash browns make for a dish everyone craves! Try this recipe for a side at family dinners or Sunday brunches.
Ingredients
1 cup Lowfat milk
1 cup Chicken broth
1 ½ lbs. Frozen boneless, skinless chicken breasts, thawed and cubed
30 ozs. Frozen potato rounds
7 strips Bacon, cooked and crumbled
4 ea. Green onions, chopped
Directions
Spray the inside of a large slow cooker with non-stick spray. Pour half of milk and chicken broth into the bottom of the slow cooker
Spoon half of the cubed chicken breast meat into the slow cooker. Turn heat to low. If there is a timer, set for 4 hours.
Add half of the potato rounds over the chicken. Sprinkle half of the cheese over the potatoes. Sprinkle half of the bacon and onions over cheese.
Repeat layering with remaining ingredients. Place top on slow cooker. Cook for 4 hours. Serve.
---