Turkey, Apple, And Cheddar Sandwiches
Prep Time: 5 min | Cook Time: | Servings: 4 | Calories: 2181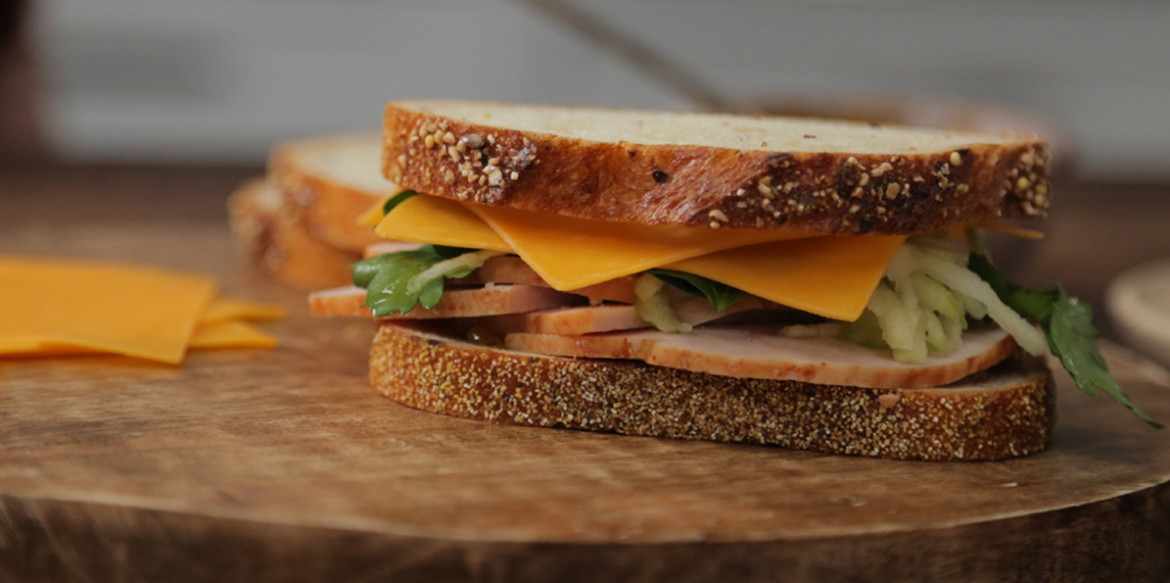 ---
If you're looking for a light meal that still packs a ton of flavor, turn to a turkey apple sandwich recipe with a sweet twist and a sharp cheddar cheese finish. To make this sandwich, reach for some fresh parsley leaves, a grated Granny Smith apple and top it off with mango chutney, smooth Sargento® Ultra Thin® Sharp Cheddar Cheese Slices and low-sodium turkey between your favorite multigrain bread.
Go to CookingLight.com for more recipes.
Ingredients
1/2 cup fresh flat-leaf parsley leaves
1 Granny Smith apple, grated (about 1 cup)
8 standard sized slices multigrain bread
8 tsp. mango chutney
4 oz. sliced low-sodium turkey
Directions
Combine parsley and apple in a bowl. Spread each of 4 bread slices with 2 tsp. chutney. Top evenly with cheese, turkey, apple mixture, and remaining 4 bread slices.
---