Easy Tomato & Cheese Toast Recipe
Prep Time: 3 min | Cook Time: 5 min | Servings: 6 | Calories: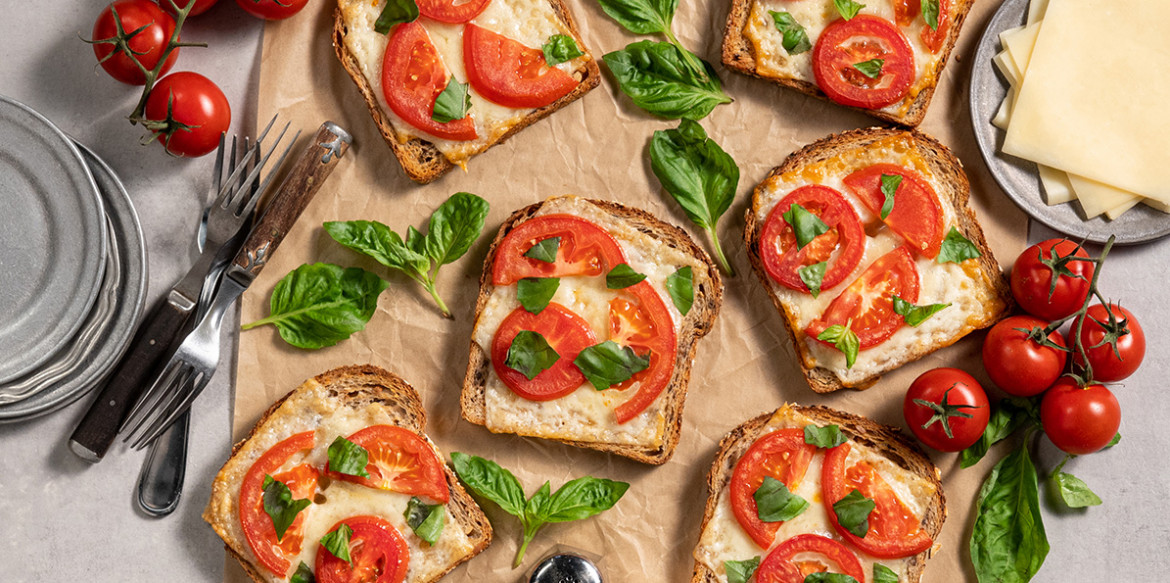 ---
Ingredients
6 Whole grain bread slices
12 Slices Sargento® Reserve Series™ Fresh Asiago
9 Tomato slices, cut in half
Optional: Fresh basil or parsley
Directions
Preheat oven to 350 degrees. Place bread in a baking tray. Arrange the slices of cheese over the bread followed by the tomato slices.
Place baking tray in oven for 5 minutes or until cheese is melty and slightly golden brown.
Sprinkle with fresh herbs if desired.
---