Spaghetti Squash Mac & Cheese
Prep Time: 20 MIN | Cook Time: 60 MIN | Servings: | Calories: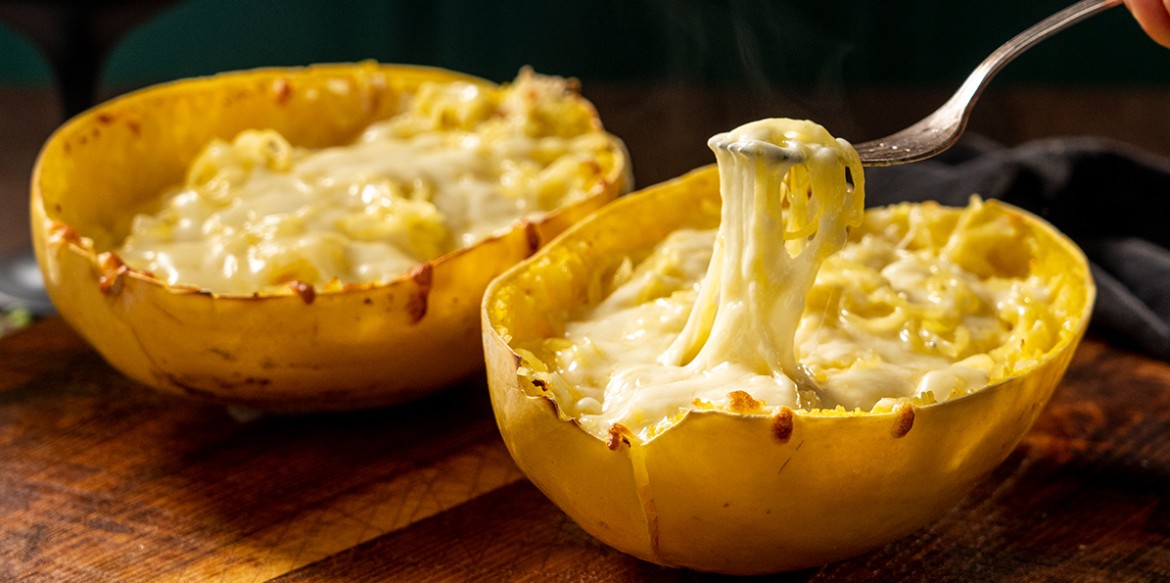 ---
Directions
Pre-heat oven to 375 degrees. Sprinkle salt and pepper inside squash, then place squash upside down
in a 13" X 9" baking dish. Add ½ cup of water to the pan. Place pan on middle rack of oven and bake
uncovered for 45 minutes or until squash is tender.
Remove squash from oven and let rest for 15 minutes or until cool enough to scoop.
Scoop squash with a large spoon into a large bowl. Reserve one of the squash halves.
Add cheese and butter to the bowl of squash. Stir until combined.
Spoon mixture back into one of the squash halves and place back in the dish. Discard remaining
squash shell.
Place pan back in oven and bake an additional 15 minutes or until cheese is melted. Remove from
oven and serve.
---