Turkey Pastrami Melts
Prep Time: 5 min | Cook Time: 15 min | Servings: 2 | Calories: 463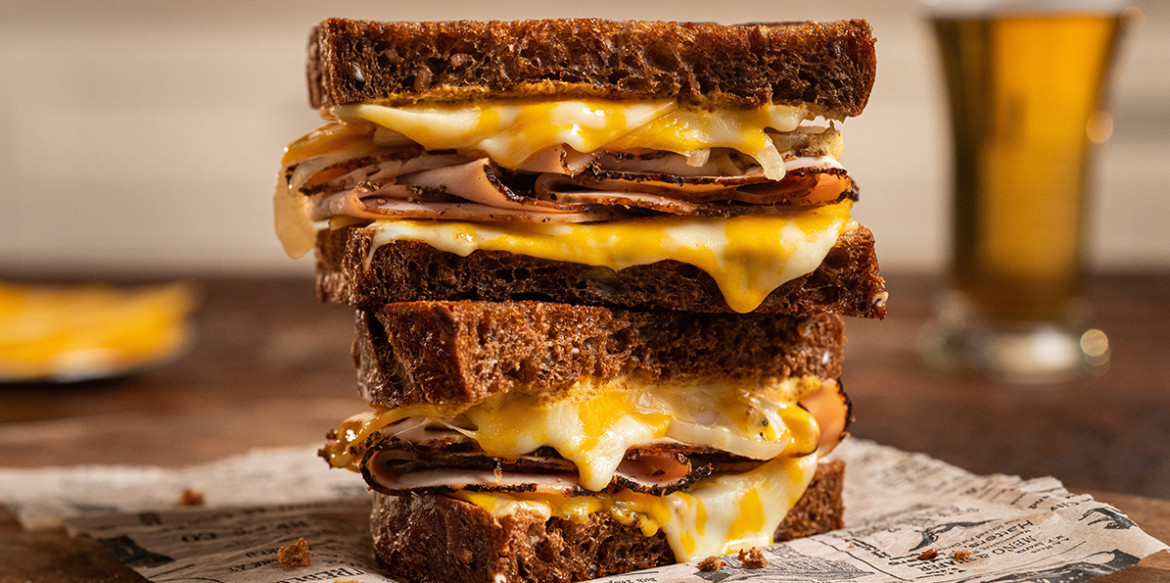 ---
<p>These sandwich melts bring layers of savory sliced turkey pastrami, plenty of Sargento® Sliced Colby-Jack Cheese, spicy brown mustard and sliced onion between toasted slices of tasty pumpernickel bread.</p>
Directions
Melt 2 teaspoons of the butter in a large nonstick skillet over medium heat. Add onion; sauté 5 to 6 minutes or until tender.
Spread mustard over 2 slices bread; top with 2 slices of the cheese, cooked onion and turkey pastrami. Top with remaining 2 slices cheese and bread. Spread remaining butter over outsides of sandwiches.
Cook sandwiches in same skillet over medium-low heat 3 to 4 minutes per side or until cheese is melted.
---