Spicy Tex-Mex Pizza
Prep Time: 10 min | Cook Time: 12 min | Servings: 6 | Calories: 247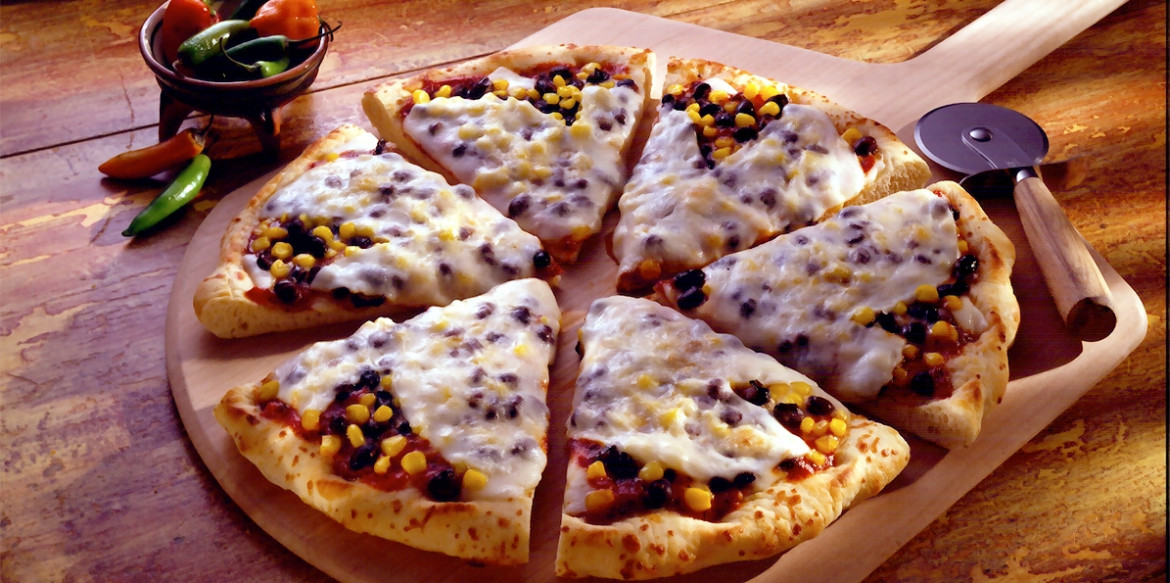 ---
Smooth, mild Sargento® Provolone provides the perfect melt on this Tex-Mex Pizza. It's melted on the crust and on the top for extra-cheesy goodness. Black beans, corn and a sauce with Mexican spices complete this easy pizza recipe.
Ingredients
1 (12-inch) prepared pizza crust or Italian bread shell
2 pkg. (6 oz. each) Sargento® Sliced Provolone Cheese, divided
1 cup roasted red pepper or roasted garlic pasta sauce
2 tsp. Mexican seasoning or 1 tsp. chili powder
1 cup frozen whole kernel corn, thawed
1 cup canned black beans, rinsed and drained
Directions
Place pizza crust on baking sheet. Arrange one package cheese slices over crust. Combine pasta sauce and Mexican seasonings; spread over cheese. Top with corn and black beans. Arrange remaining package of cheese over top of pizza.
Bake in preheated 450°F oven 12 minutes or until crust is golden brown and cheese is melted.
---