Pizza Wonton Cups Recipe
Prep Time: 10 MIN | Cook Time: 8 MIN | Servings: | Calories: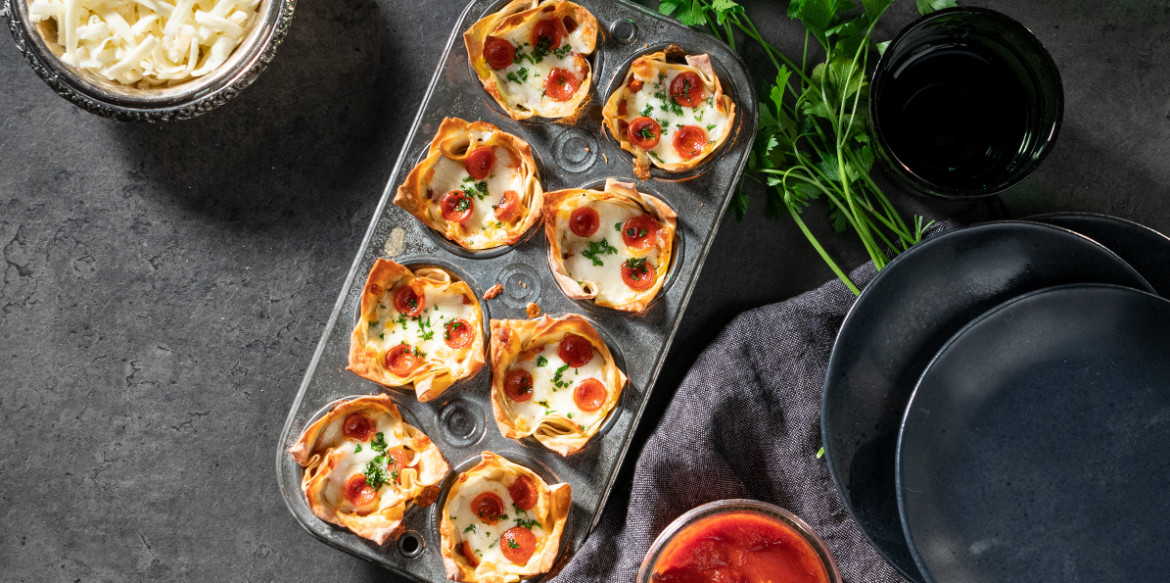 ---
Kids love pizza and cute miniature things. This recipe combines both of those in a tasty, cute mini pizza cup made with only 5 or 6 ingredients.
Ingredients
12 ea. Wonton wrappers
1 lg. Egg, beaten
1 cup Sargento® Shredded Mozzarella Cheese, divided
2 Tbsp. Pizza sauce
48 ea. Mini Turkey Pepperoni, divided
1 tsp. Parsley, finely chopped, optional
Directions
Pre-heat oven to 400 degrees.  Brush one side of two wonton wrappers with egg.  Place one over the other, in alternate positions so the points are not lined up.  Press the wontons into a mini muffin tin, making sure that there is a cup to allow for the remaining ingredients.  Repeat process with remaining wontons and egg.
Sprinkle about ½ tablespoon of cheese into each cup. Spoon 1 teaspoon of sauce over mozzarella.  Place 5 mini pepperoni over sauce.  Sprinkle another ½ tablespoon of cheese over pepperoni.  Place 3 more mini pepperoni over cheese.  Top with parsley.

 
Bake for 5 minutes until the wrappers are just beginning to brown.
---