Mexican Chicken & Rice
Prep Time: 20 min | Cook Time: 30 min | Servings: 4 | Calories: 485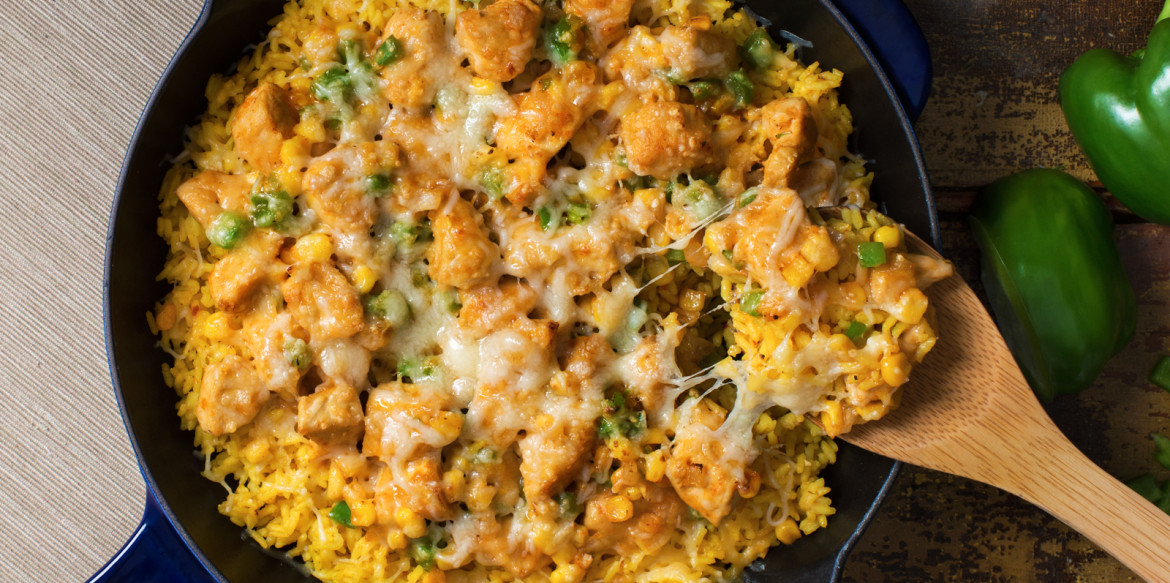 ---
Put this classic Mexican staple on your dinner table tonight and savor in the flavors of chili seasoned chicken simmered with onions and bell peppers mixed with corn and rice. Melted Sargento® Shredded 4 Cheese Mexican - Fine Cut on top makes every last bite exquisitely cheesy.
Ingredients
1 pkg. (7 oz.) yellow rice mix
2 Tbsp. olive oil
1 small onion, chopped
1 small red or green bell pepper, chopped
4 (4 oz. each) boneless, skinless chicken breasts, cut into 3/4-inch chunks
1 tsp. chili powder
1 can (7 oz.) corn, drained
Directions
Cook rice according to package directions.
Heat oil in large skillet over medium-high heat. Add onion and bell pepper; cook 5 minutes, stirring occasionally. Add chicken, chili powder and 1 cup cheese; cook 6 minutes or until chicken is no longer pink in center, stirring occasionally.
Stir in corn. Add rice mixture; mix well. Top with remaining 1/2 cup cheese. Cover; turn off heat and let stand 5 minutes or until cheese is melted.
---