Mini Ham and Cheese Croissants
Prep Time: 20 Min | Cook Time: 15 Min | Servings: 8 | Calories: 350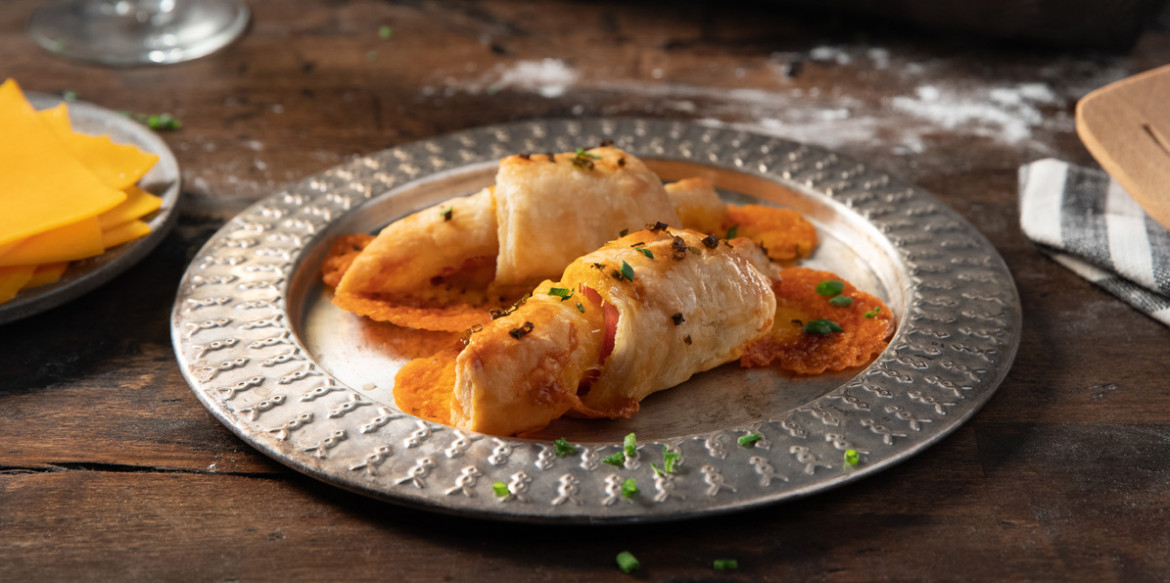 ---
<p>Buttery croissant dough, layered with black forest ham and Sargento® Sharp Cheddar Cheese, then rolled into croissants and baked until golden brown. You may want to make a double batch of these tasty treats.&nbsp;</p>
Ingredients
2 sheets Puff pastry (17.3 ozs.)
8 slices Black forest ham
1 Lg Egg, beaten
1 Tbsp Chives, chopped
Directions
Pre-heat oven to 425 degrees.
Unfold one puff pastry sheet onto a large cutting board dusted with flour and roll out if necessary to eliminate creases.
Place 1 ham slice in each corner of puff pastry. Place cheese slices over ham.
Cut covered puff pastry into half vertically, then cut in half again horizontally. Make 3 horizontal cuts across each square creating 8 triangles. Roll each triangle up starting with the wide side into a croissant shape. Stretch tip of dough over cheese and ham if necessary and press into dough to keep them together during baking.
Place croissants on a parchment lined baking sheet. Brush each croissant with egg. Bake for 15-20 minutes or until golden brown. Remove from oven and let cool for 5-10 minutes. Transfer croissants to a plate. Serve.
NOTE: For added flavor, remove the crunchy toasted cheese from around the croissants and chop into small pieces with a knife. Sprinkle croissants with the crunchy cheese pieces and chopped chives if desired.
---