Best Ever Potatoes Au Gratin
Prep Time: 10 min | Cook Time: 50 min | Servings: 8 | Calories: 263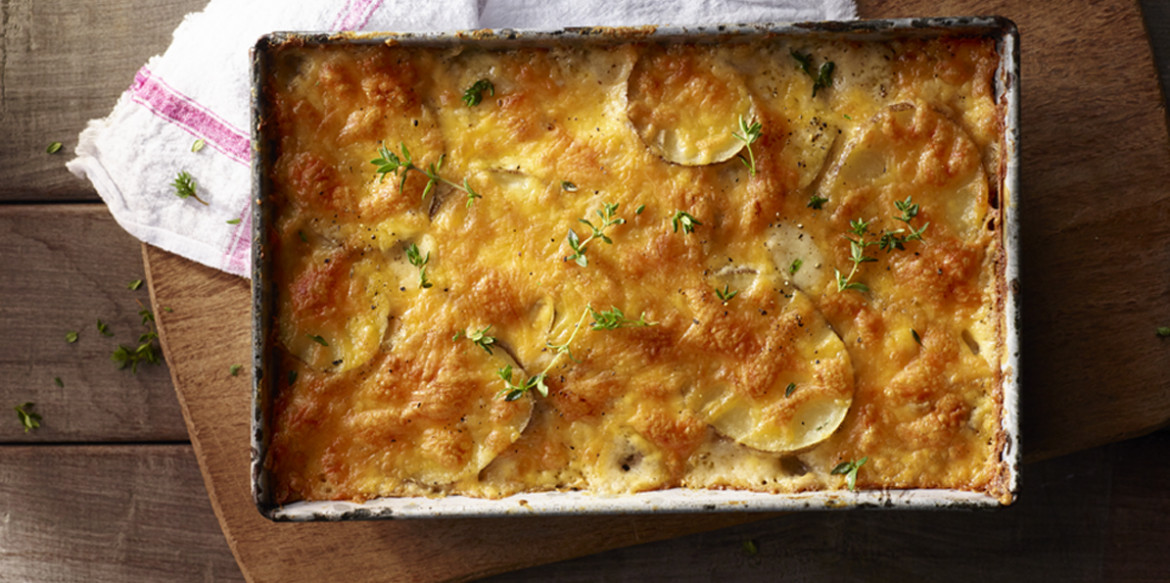 ---
This hearty side dish of tenderly baked potato slices smothered in yummy cheese is exactly what your dinner table needs. Using Sargento® Sliced Medium Cheddar Cheese on top to add zest flavor and rich golden color to your potato gratin creation will make it come to life once everything is baked together into bubbly and cheesy perfection.
Ingredients
2 Tbsp. butter
3 Tbsp. all-purpose flour
2 cups milk
1 tsp. salt
1/2 tsp. pepper
2-1/2 lbs. potatoes, cut into 1/4-inch slices, peeled if desired
Paprika (optional)
Directions
Melt butter in medium saucepan over medium heat. Stir in flour until smooth; cook 1 minute, stirring constantly. Stir in milk, salt and pepper. Heat to a boil, stirring frequently. Reduce heat; simmer 1 minute or until thickened, stirring frequently.
Spray 2-quart baking dish with non-stick cooking spray. Spoon 1/2 cup sauce into bottom of baking dish. Place half the potatoes over sauce; top with half the remaining sauce and 4 slices cheese. Repeat with remaining potatoes, sauces and cheese. Sprinkle with paprika, if desired. Bake in preheated 375°F oven 45 minutes or until bubbly and potatoes are fork tender.
---