Mac N Cheese Pizza Recipe
Prep Time: 5 min | Cook Time: 10 min | Servings: 8 | Calories: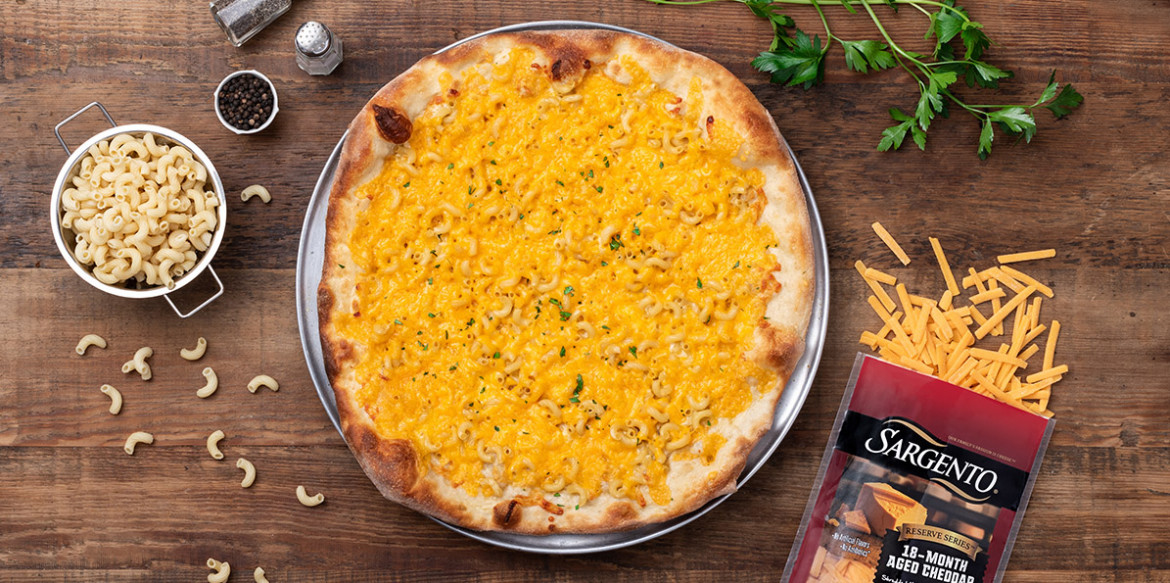 ---
We love mac and cheese. We also love pizza. And we really love when the two of them come together. Macaroni pasta, creme fraiche, and Sargento® Reserve Series™ Shredded Cheddar Cheese. Our premium Cheddar is aged to just the right level of sharpness to add exquisite flavor.
Ingredients
1 Lb. Uncooked pizza dough
1/3 Cup Creme fraiche
2 Cups Cooked elbow noodle pasta
Pinch of parsley
Directions
Preheat your oven to 500° F
Dust pizza stone with flour and stretch dough across it
Spread creme fraiche onto dough, then lay on the cooked noodles and top with sprinkled Reserve Series™ Shredded Aged Italian Blend Cheese
Bake in 500° F oven for 10 – 12 minutes or until golden brown.
Immediately after taking out of the oven, sprinkle all the Reserve Series™ Shredded 18-Month Aged Cheddar Cheese on pizza and top with parsley
---