Philly Meatball Sub Recipe
Prep Time: 10 Min | Cook Time: 15 Min | Servings: | Calories: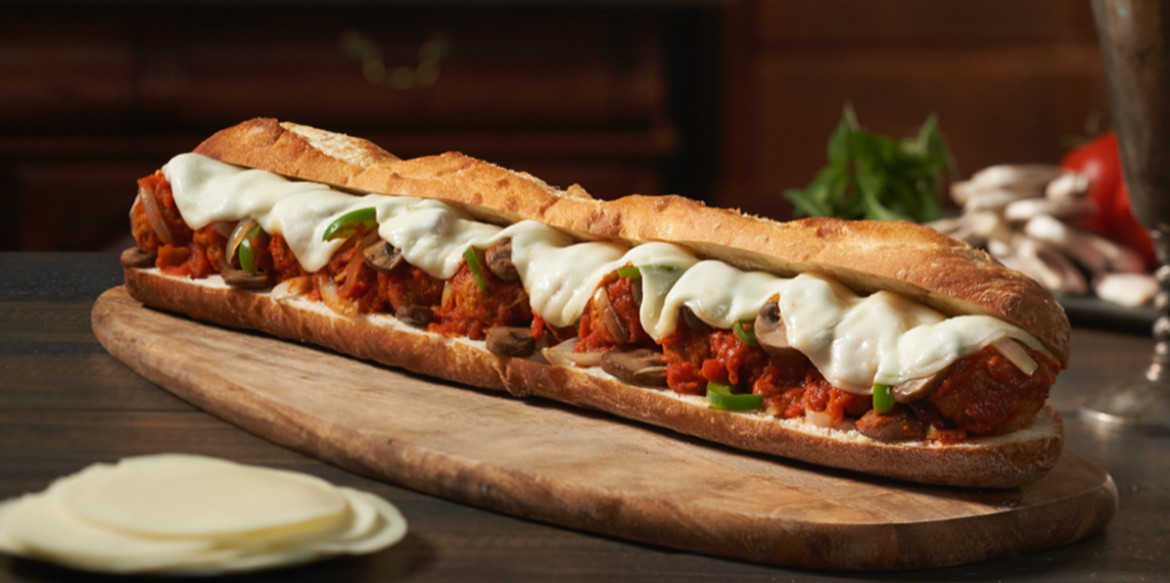 ---
This version piles meatballs simmered in marinara sauce on a long French bread with sauteed peppers, onions and mushrooms. Topped with plenty of Sargento® Creamery Provolone Cheese Slices.
Ingredients
1 Tbsp. Olive oil
1 med. Yellow onion, cut into strips
1 med. Green bell pepper, cut into strips
8 ozs. Fresh mushrooms, , washed, dried & thinly sliced
1 bag Frozen Italian style meatballs, thawed (about 30 ozs.)
1 jar (24 ozs.) Prepared marinara sauce
1 ea. French bread loaf, cut lengthwise ¾ through
Directions
Pre-heat a large skillet over medium heat. Add olive oil, then add onion, pepper and mushrooms. Cook over medium heat until vegetables are crisp tender. Transfer to a bowl and set aside. Return pan to heat.
Add meatballs and sauce to pan. Reduce heat to low, cover pan and simmer for 15-20 minutes or until meatballs are heated through. Open up French bread like a book and spoon meatballs down center of bread.
Spoon additional sauce over meatballs. Spread onion, pepper and mushroom mixture evenly over sauce and meatballs. Set oven to low broil.
Place cheese slices down center over vegetables. Place sub on a large sheet of aluminum foil and broil in oven for 2-3 minutes or until cheese is completely melted. Transfer to a long cutting board and cut into sections. Serve.
---