Italian Bagel Sandwich Recipe
Prep Time: 10 Min | Cook Time: | Servings: 4 | Calories: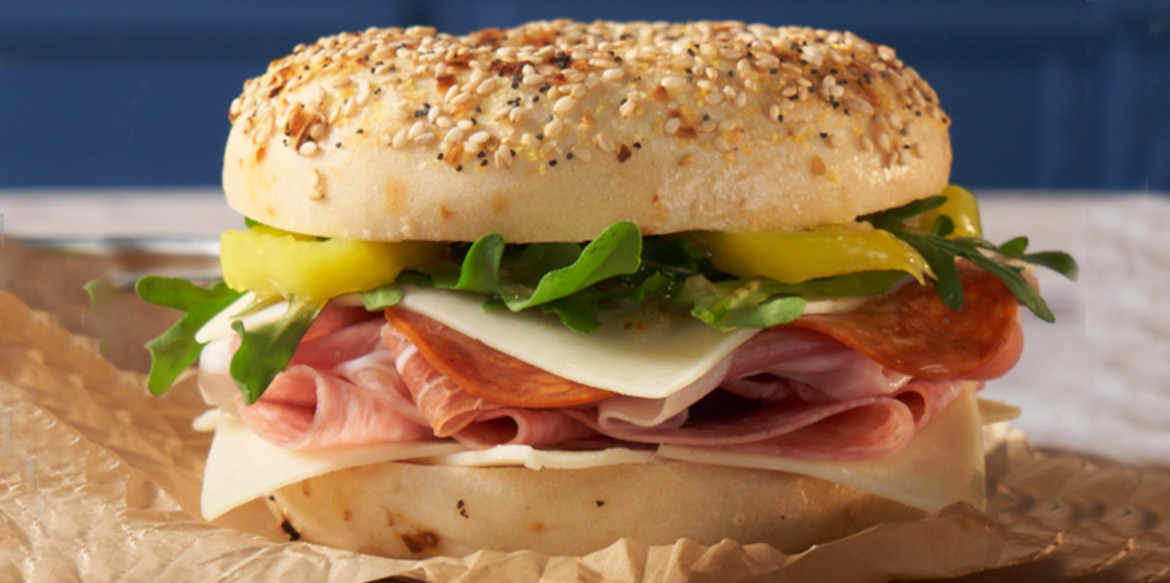 ---
The robust flavors of salami, pepperoni and prosciutto are layered on toasted bagels with Reserve Series™ Fresh Asiago, fresh arugula, and banana pepper rings with just the right amount of Italian dressing.
Ingredients
4 ea. Bagels, split, toasted
4 oz. Genoa salami, thinly sliced
4 oz. Pepperoni, sliced
4 oz. Prosciutto, thinly sliced
1/2 cup Fresh arugula
1/2 cup Banana pepper rings
4 tsp. Italian dressing
Directions
Place 1 slice of cheese on the bottom of each toasted bagel.
Top cheese with 2-3 slices of salami, 1-2 slices of prosciutto and 4-5 slices of pepperoni.
Top with another slice of cheese, some arugula and 3-4 pepper rings. Drizzle dressing on top and replace bagel top. Serve.
---