Chicken, Cheddar and Mango Salsa Sandwich
Prep Time: 10 Min | Cook Time: | Servings: 4 | Calories: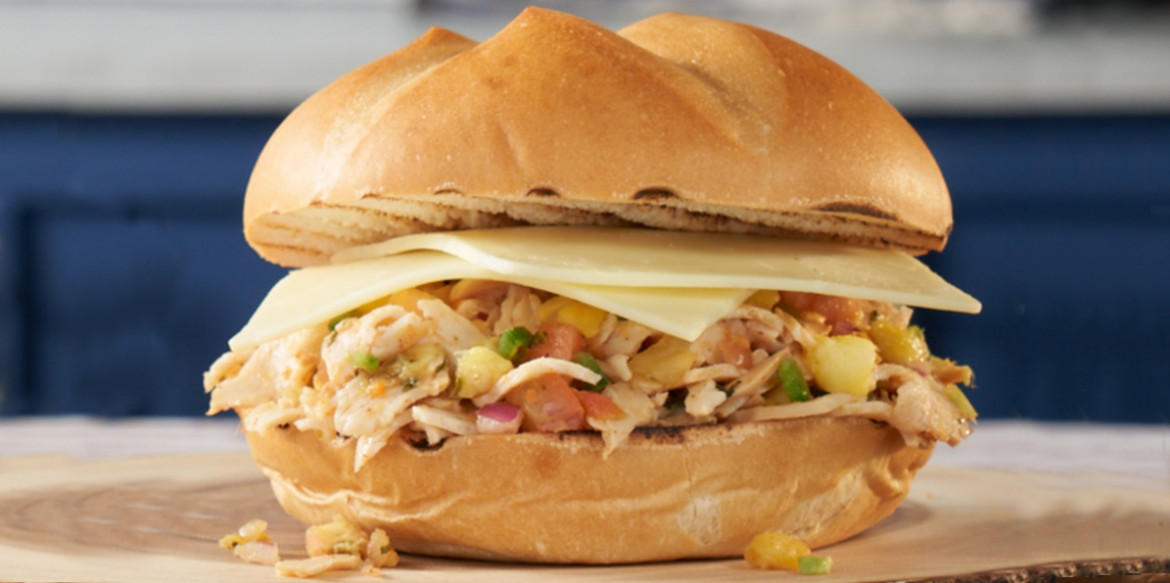 ---
Reserve Series™ Aged White Cheddar, shaved deli chicken and mango salsa on grilled telera buns is an easy to make tropical explosion of flavor that will satisfy over and over again.
Ingredients
1 lb. Deli chicken, shaved
1 cup Prepared mango salsa
4 ea. Telera or Kaiser buns, split, grilled
Directions
In a medium bowl, combine shaved deli chicken and mango salsa.  Toss gently until chicken is coated.
Transfer chicken and salsa mixture onto grilled bun bottoms. Top each with a slice of cheese. Place bun tops over cheese. Serve.
Note: May add lettuce, tomato or onion for added flavor.
---