Cheese Waffle Sandwich Recipe
Prep Time: 10 Min | Cook Time: | Servings: | Calories: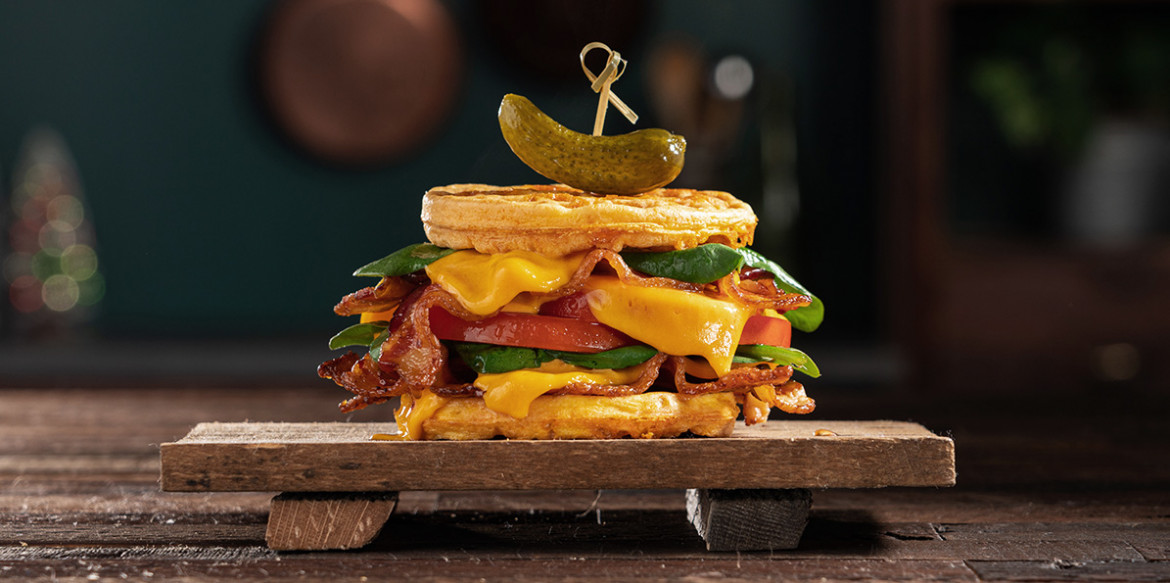 ---
This yummy sandwich features a keto-friendly cheese waffle for bread, fresh ingredients, crispy smoked bacon and Sargento® Cheese Slices added into the layers of flavor to give that classic BLT just the kick it needs for your next picnic or inspired lunchtime treat.
Ingredients
1/4 cup mayonnaise
2 Tbsp. chopped fresh basil
8 pre-made cheese waffles
8 slices crisply cooked bacon
4 slices tomato
4 leaves romaine or red leaf lettuce
Directions
Combine mayonnaise and basil. Spread evenly over one side of each slice of toast.
Layer bacon, tomato, cheese and lettuce on four slices of toast. Close with remaining four slices of toast. Cut each sandwich diagonally in half.
---