Apple Cheddar Quesadilla
Prep Time: 5 min | Cook Time: 5 min | Servings: 1 | Calories: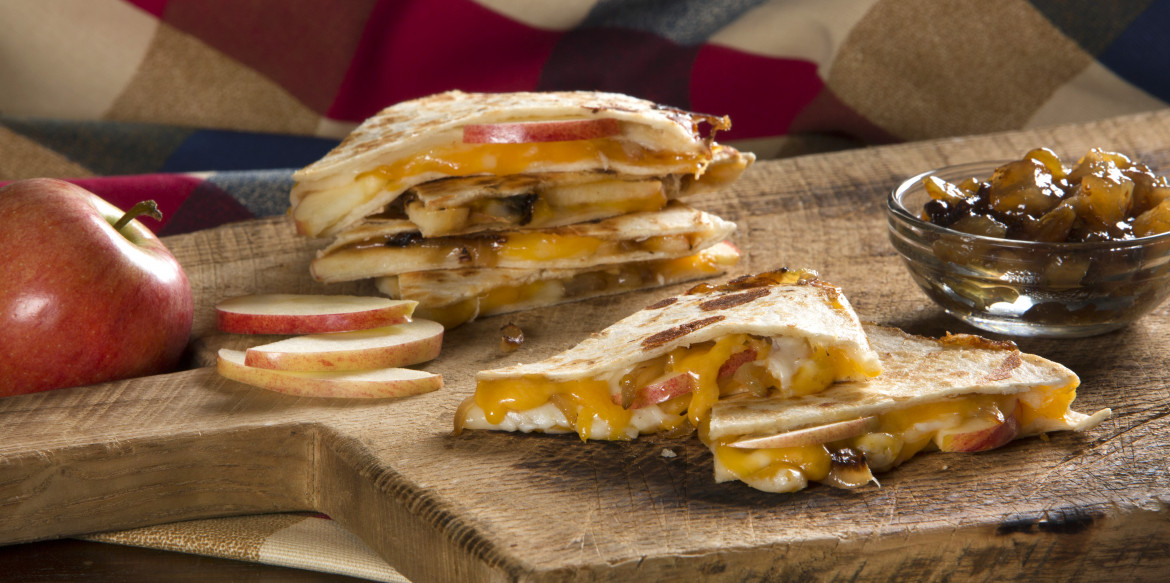 ---
Enjoy a creative meal in minutes with this apple cheddar quesadilla. Caramelized onions, apple slices and two types of Sargento® cheese—mild cheddar and mozzarella—create a delicious medley of flavors melted between lightly browned tortillas.
Ingredients
1/4 cup chopped onions
3 tsp. vegetable oil, divided
1/2 tsp. kosher salt, divided
2 (8-Inch) tortillas
1 apple, thinly sliced
1/4 cup (1 oz.) Sargento® Shredded Mozzarella - Fine Cut
Directions
Place onions in pan with 1 tsp. vegetable oil. Let onions cook on low to medium heat until soft and brown.
Brush 1 side of 1 tortilla with 1tsp. oil and sprinkle with 1/4 tsp. salt.
Place tortilla (oil side down) in pan.
Place apple slices and caramelized onions on top of tortilla. Sprinkle with cheeses.
Place remaining tortilla on top of ingredients. Brush top of tortilla with 1 tsp. oil and sprinkle with 1/4 tsp. salt.
Cook over medium heat until cheese melts and both sides of tortillas are browned.
---