Creamy Penne Pasta
Prep Time: | Cook Time: 25 min | Servings: 6 | Calories: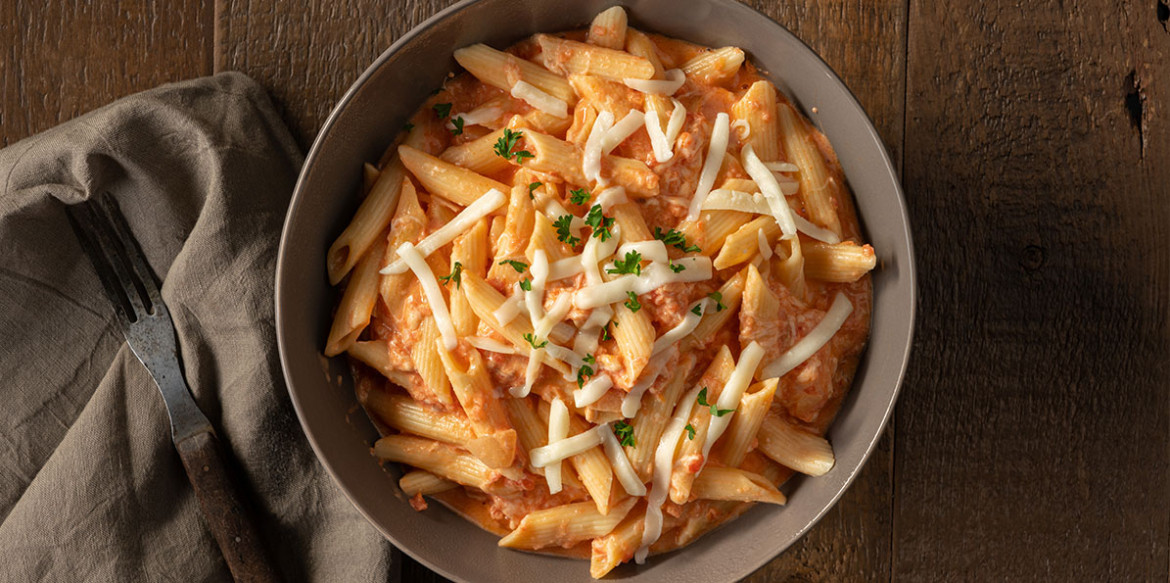 ---
Pasta dishes are always a big hit because they simply taste good and are easy to throw together in no time at all. Here's a deliciously cheesy one to add your lineup. Add a salad, Italian bread and presto—dinner's ready!
Ingredients
1 (16oz.) package Penne noodles
2 Tbsp. Butter
1 cup Yellow onion, chopped
2 Garlic cloves minced or ¼ teaspoon of garlic powder
1 (28 oz.) Can tomato puree
2 cups Sargento® Shredded Mozzarella
1/2 cup heavy cream or half and half
Directions
Cook pasta in salted water until soft, strain, set aside.
Melt butter in pan add onion - sauté for 5 minutes until the onion is translucent, add garlic for an additional minute. Add tomato puree to pan and simmer on low for 10 minutes.
Slowly add cheese and heavy cream simmer for about 5 minutes until thickened, stirring as you go.
Add noodles to pot and garnish with Italian spices and cheese!
---