Classic Molletes
Prep Time: 10 MIN | Cook Time: 15 MIN | Servings: | Calories: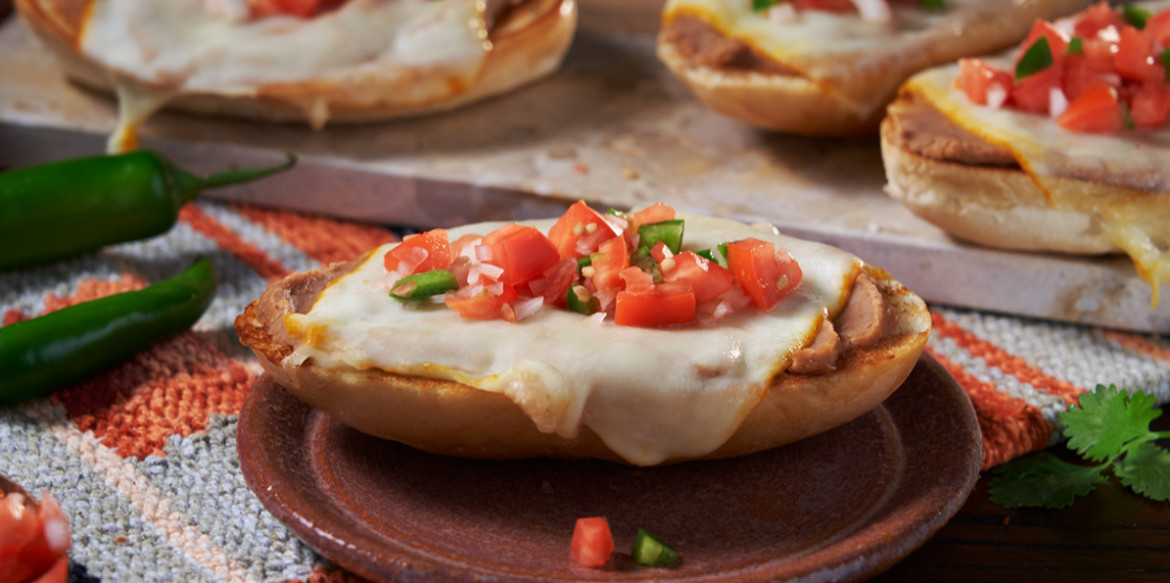 ---
Molletes are the most popular open-face sandwiches in Mexico. They are slathered beans, topped with melted cheese and pico de gallo if you desire some spice. Sargento® Sliced Muenster Natural Cheese is the perfect mollete cheese because it's creamy and bubbly
Ingredients
4 large Mexican bolillos, sliced in half
2 tablespoons butter
1 cup refried pinto or black beans, divided
2 Roma tomatoes, chopped
1/2 cup white onion, chopped
1 jalapeño, seeds removed and chopped
1/8 teaspoon (pinch) salt
Directions
Directions for pico de gallo:

Combine tomatoes, onion, jalapeño and salt in a medium bowl. Toss ingredients to combine well. Cover and keep refrigerated until ready to use
Preheat oven to 350° F.
Spread butter on bolillo halves.
Heat a skillet over medium heat. Place bolillo halves buttered side down on hot pan. Toast on each side for 2 minutes or until edges are crispy and golden. Remove from heat and set aside to cool to the touch.
Spread ¼ cup refried beans on each half. Top with Muenster slice and bake for 10 minutes or until cheese is bubbly. Remove from heat, top with pico de gallo or your favorite salsa. Serve.
---