Governors Tacos
Prep Time: 15 Min | Cook Time: 15 Min | Servings: | Calories: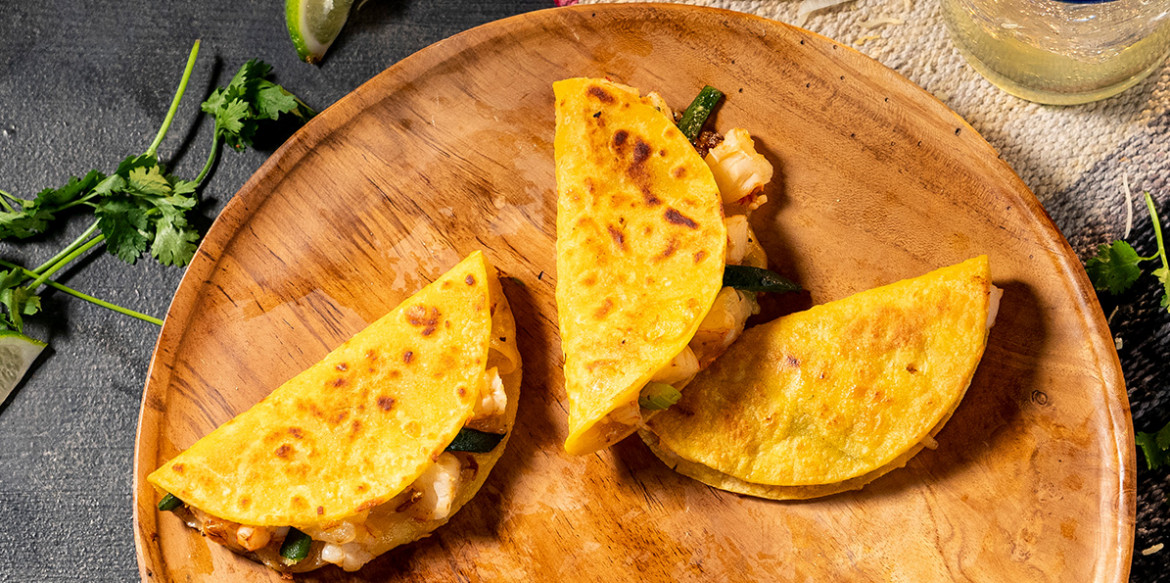 ---
Shrimp, onions and peppers are sauteed and added to a corn tortilla with Sargento® 4 Cheese Mexican. The tortilla is folded and fried to a nice golden brown and served when the cheese is melty!
Ingredients
SHRIMP FILLING:
3 Tbsp. butter, melted
1 clove garlic minced
1 cup poblano chili pepper strips (flame broiled, peeled, and seeded)
1 celery stalk chopped
1 lb. peeled, deveined uncooked and chopped shrimp
¼ tsp dried oregano
salt and pepper to taste
FOR TACOS:
8 (6-inch) corn tortillas
2 cups (8 oz) Sargento® Shredded Swiss Natural Cheese
1 Tbsp melted butter
Directions
For the shrimp filling: Heat butter in skillet over medium heat, sauté onions, garlic until translucent, add poblano pepper strips, celery and cook for 3 more minutes. Add the shrimp and sauté until cooked through (4-5 minutes), season with oregano, salt, and pepper to taste, mix well and remove from heat.
For the governor's tacos: In large skillet over medium heat, warm the tortillas on one side, flip them over and add the cheese, spoon the shrimp filling and fold un half (like a quesadilla) brush both sides of the tortilla with melted butter and cook on 2 minutes per side or until cheese is completely melted. Serve.
---