Baked Plantains with Guava and Cheese
Prep Time: 10 Min | Cook Time: 30 Min | Servings: | Calories: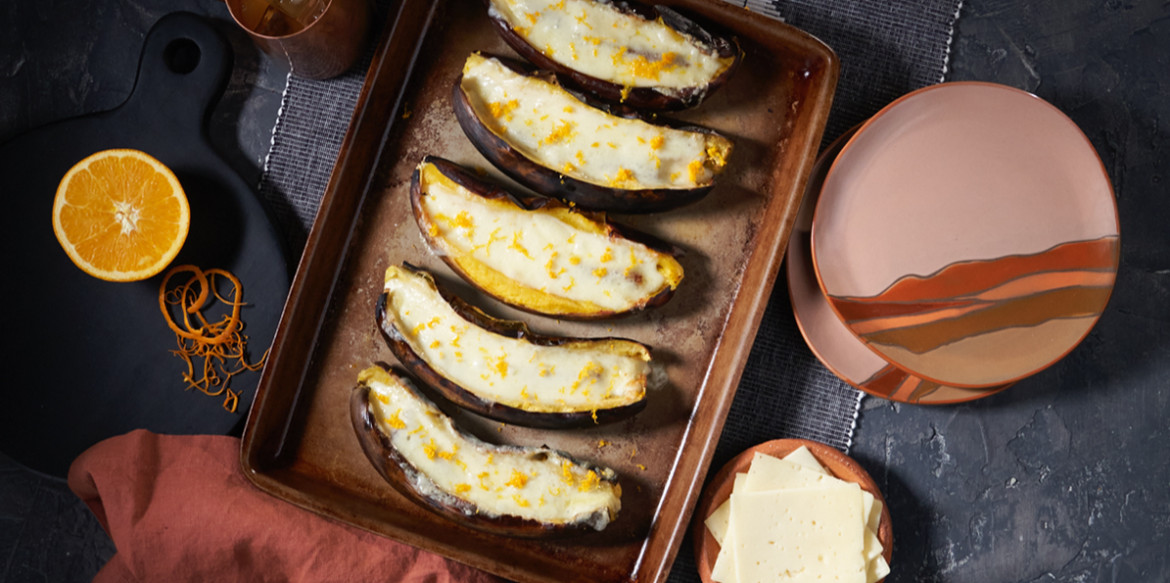 ---
Plantains are a fascinating fruit that changes in flavor drastically as it ripens. For this recipe, make sure to select very yellow and black spotted ones. The darker the better- the dark marks on the skin will ensure your plantains are very sweet. Stuff these with guava pasta and Sargento® cheese for a delicious treat!
Ingredients
6 medium very ripe plantains
3 Tbsp. unsalted butter, cut into small pieces
6 1/2" slices guava paste
1 medium orange zested
1/2 cup orange juice
Directions
Preheat the oven to 450F. Line a baking sheet with parchment paper.
Place unpeeled plantains on the prepared baking sheet and bake in the preheated oven for 20 minutes or until the plantains have turned completely black. Carefully, remove from the oven and allow cooling until they are cool enough to handle.
Using the tip of a small sharp knife, cut each plantain, vertically through the skin about 3/4 of the way like a hot dog bun. Insert the butter cubes equally in the cavity of each plantain followed by the guava paste and then the cheese slices. Make sure all of the ingredients are nicely tucked in the middle of each plantain.
Place back in the oven and bake until the cheese is melted, 8 to 10 minutes.
Remove from the oven, drizzle with orange juice and sprinkle with orange zest. Allow to cool slightly before serving.
---