Turkey Club Sliders
Prep Time: 10 MIN | Cook Time: | Servings: 4 | Calories: 450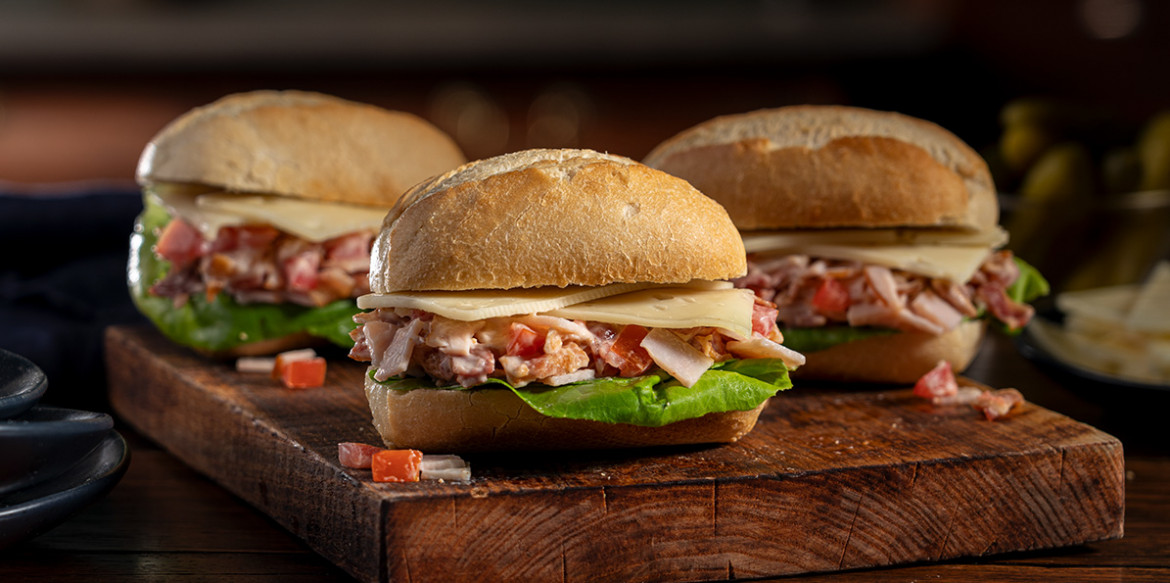 ---
Turkey, bacon, tomato, mayo, lettuce and creamy Sargento cheese all stuffed into a mini version of a classic club sandwich. Perfect for school, work, or that lazy Saturday afternoon.
Ingredients
4 ozs Deli honey turkey, chopped
4 slices Cooked bacon, crumbled
1 med. Roma tomato, chopped
¼ cup Light mayonnaise
8 ea. Rustic slider buns
4 leaves Bibb lettuce, quartered
Directions
In a medium size bowl, combine chopped turkey, crumbled cooked bacon, chopped Roma tomato and light mayonnaise. Stir until well coated.
Place 1 half slice of cheese over bottom half of each slider bun.
Top each slice with 2-3 tablespoons of turkey mixture.
Place lettuce pieces over turkey mixture. Scoop out bread from inside of bun top. place bun top over lettuce.
Refrigerate sandwiches until needed.
---