Grilled Chicken Sandwiches
Prep Time: 8 min | Cook Time: 10 min | Servings: 4 | Calories: 397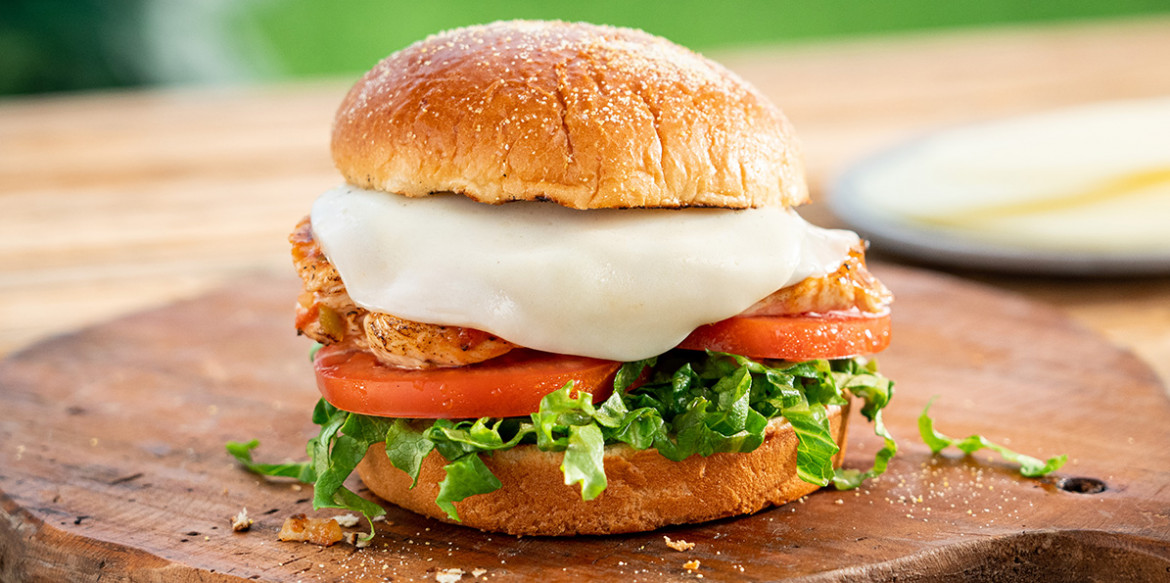 ---
Treat yourself to this savory chicken sandwich that's packing flavors from chunky salsa, minced garlic and melted Sargento® Sliced Provolone Cheese. Some fresh slices of tomato and shredded lettuce cool off the heat and add a refreshing light touch to this meal.
Ingredients
1/3 cup chunky-style salsa
1 Tbsp. canola or vegetable oil
1 tsp. minced garlic
4 (4 oz. each) boneless, skinless chicken breast halves
4 slices Sargento® Sliced Provolone Cheese
4 rolls, split
1 cup shredded lettuce
4 slices tomato
Directions
Combine salsa, oil and garlic; brush over both sides of chicken.
Cook chicken on preheated medium-hot grill 5 minutes per side or until chicken is no longer pink in center. Lay cheese slices over chicken and place rolls, cut-side down, on grill during the last 2 minutes of grilling.
Arrange lettuce and tomato on each roll bottom. Top with chicken and cover with top half of roll. Serve with additional salsa, if desired.
---