Prosciutto & Apple Grilled Cheese with Fig Jam and Sharp Cheddar Recipe
Prep Time: 5 min | Cook Time: 8 min | Servings: 4 | Calories: 1180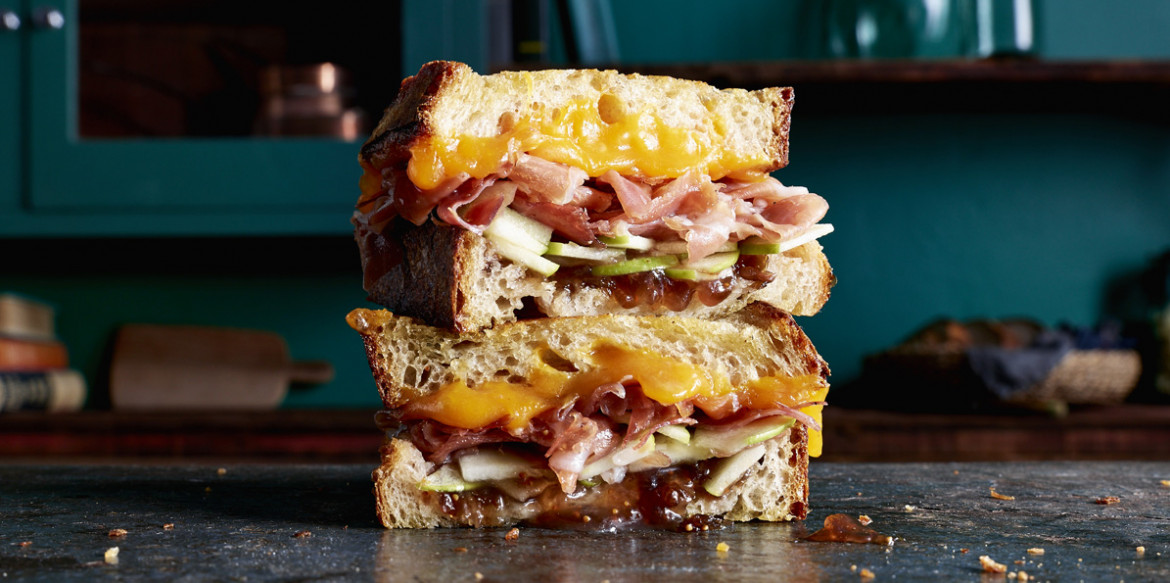 ---
Grilled cheese goes gourmet in this delicious sweet and savory creation. This sandwich offers up a palate-pleasing combination of Granny Smith apple, prosciutto, fig jam and Sargento® Sharp Cheddar Cheese.
Ingredients
8 Slices of Artisanal bread
1 Granny smith apple thinly sliced
12 slices of Prosciutto
1/2 cup Fig jam
4 Tbsp Butter at room temperature
Directions
Spread one side of each piece of bread with butter.
On the other side spread with fig jam, top with Sargento® Sliced Sharp Cheddar Cheese, sliced apples, prosciutto and top with remaining slice with butter side up.
Place each sandwich onto a hot griddle pan and cook until golden brown, about 4 minutes on each side.
---