Mortadella Panini Recipe
Prep Time: 5 min | Cook Time: 3 min | Servings: 2 | Calories: 521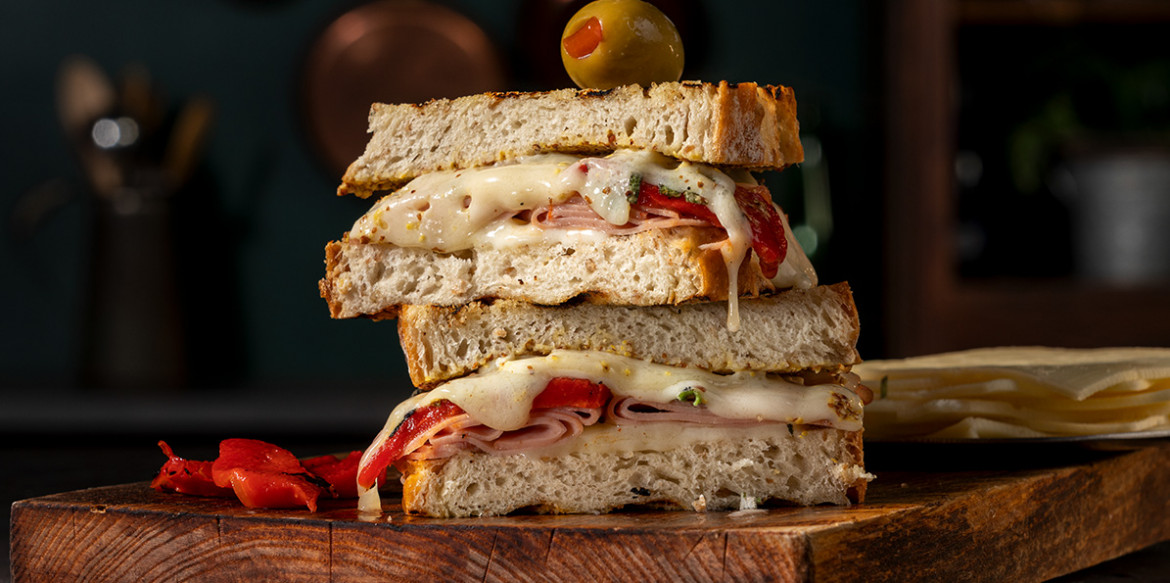 ---
These toasted panini have all the classic Italian flavors you could ask for in one quick meal. Enjoy deli-sliced mortadella surrounded by roasted red peppers, chopped fresh sage, grainy mustard and Sargento® Sliced Havarti Cheese melted perfectly between a hearty sourdough bun.
Ingredients
4 oz. sliced deli mortadella
1/4 cup well-drained roasted red peppers
1 Tbsp. finely chopped fresh sage or basil
4 slices sourdough or rustic Italian bread
1 Tbsp. coarse grained mustard
1 Tbsp. olive oil
Directions
Layer 2 slices of the cheese, mortadella, roasted peppers and sage over 2 slices bread. Top with remaining cheese. Spread mustard over remaining bread and close sandwiches, mustard sides down. Brush oil over outsides of bread.
Cook in a preheated panini maker or well-oiled waffle maker* 3 minutes or until golden brown and cheese is melted.
---