Louie's Grilled Cheese
Prep Time: 5 min | Cook Time: 10 min | Servings: 4 | Calories: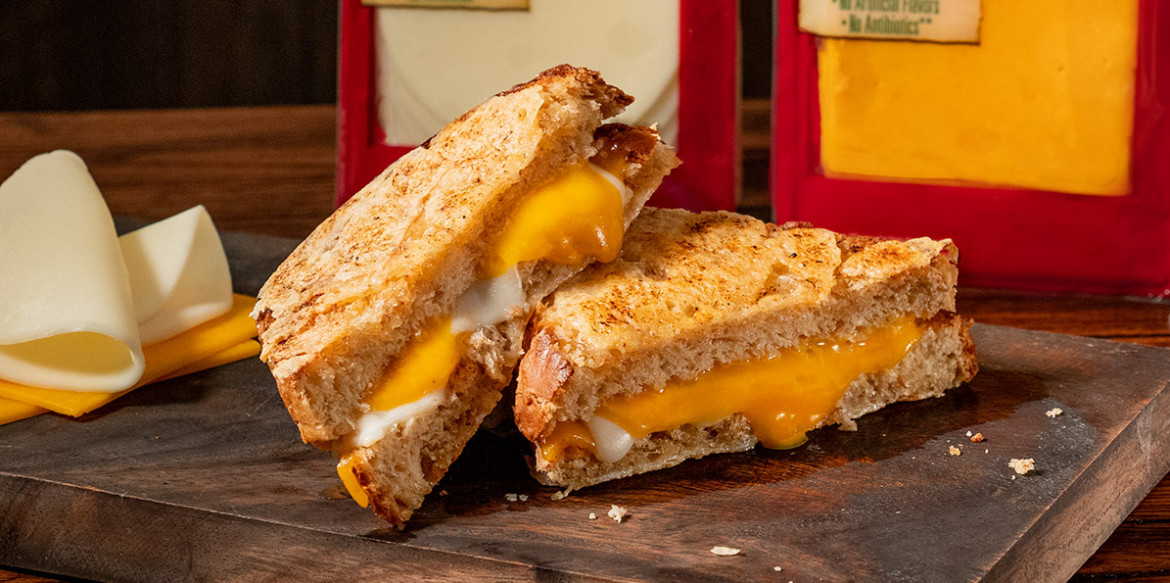 ---
Louie knows a thing or two about making the perfect grilled cheese sandwich. He adds more cheese to the outside of the sandwich for a golden crunch of flavor!
Ingredients
4 Tbsp. unsalted butter, softened
8 slices whole grain bread
1 slice Sargento® Provolone Cheese
Directions
Spread butter mixture evenly on one side of each slice of bread.
Sprinkle Sargento® Shaved 14-Month Aged Parmesan Cheese into non-stick skillet or griddle over medium low heat. Place both slices of bread, butter side down, over Parmesan cheese.
Place one slice of Sargento® Sharp Cheddar Cheese over each slice of bread. Top one slice of bread with one slice of Sargento® Provolone Cheese. Continue to cook for 2-3 minutes.
Combine each half of grilled cheese to make one sandwich. Continue cooking until bread is golden brown.
---