Italian Grilled Cheese Recipe
Prep Time: 4 min | Cook Time: 6 min | Servings: 1 | Calories: 292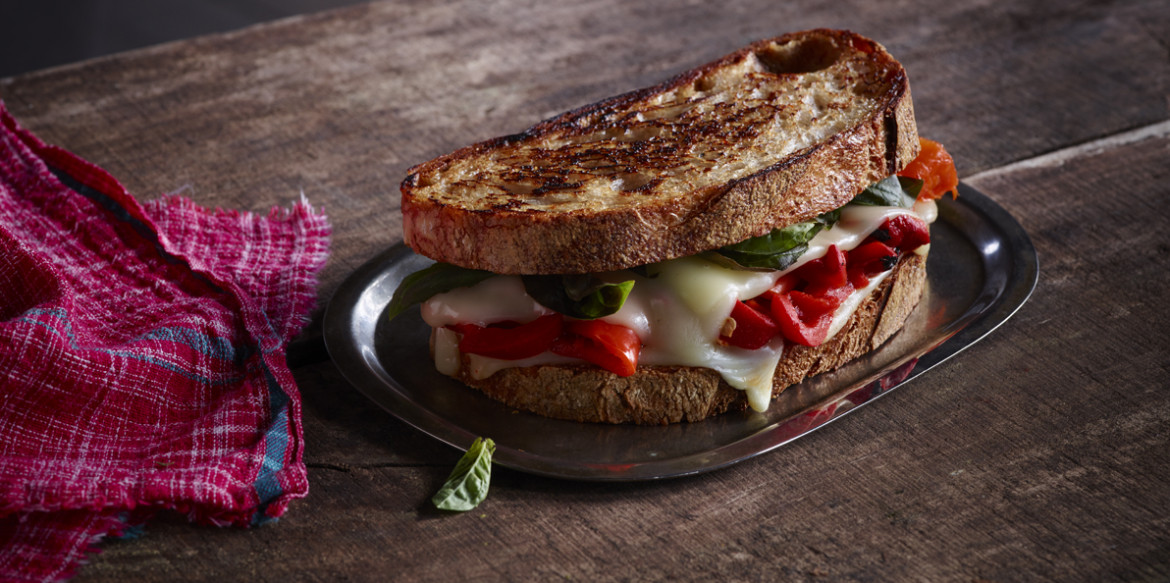 ---
Infuse Mediterranean flavors into your grilled cheese by adding roasted red peppers, basil, Reserve Series™ Fresh Asiago and Italian dressing onto slices of sourdough bread before grilling everything to melted perfection. This toasty sandwich is perfect for any meal of the day!
Ingredients
2 slices Reserve Series™ Fresh Asiago
2 slices Italian or sourdough bread
1/3 cup roasted red peppers, rinsed and dried
Fresh basil leaves (optional)
1 Tbsp. Italian salad dressing
Directions
Place slice of cheese on slice of bread; top with red peppers and, if desired, basil leaves. Place remaining cheese on top; close with slice of bread. Brush dressing over outside surfaces of bread.
Heat non-stick skillet over medium-low heat. Cook sandwich 3 minutes per side or until golden brown and cheese is melted.
---